Careers
Leading the way in the future of agri-tech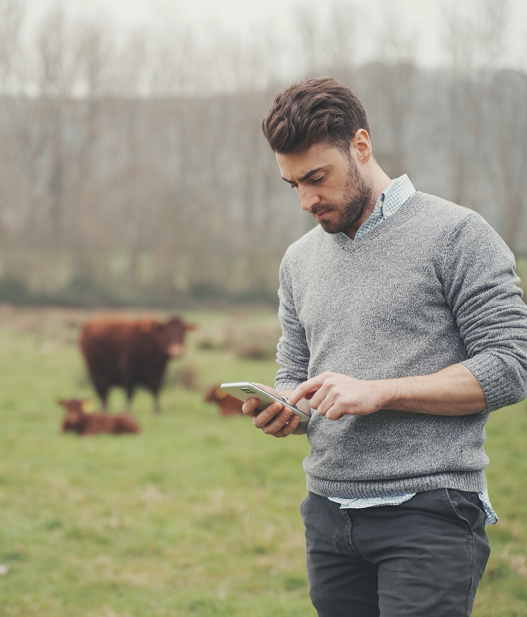 Join our team and help revolutionise the livestock industry.
We are looking for highly motivated, skilled individuals who'd like to make an impact on the world's more fragile but most valued economic sector.

Breedr is a first-of-its-kind solution for an industry that remains one of the most underdeveloped for technology applications.
Bringing together the supply chain, we deliver powerful intelligence analytics and data to inform and affect real change. Working with us presents a huge opportunity to support and enable truly sustainable red meat production; globally.

The impacts would be huge and you can be part of it.
Growing talent
We actively encourage personal and professional development with regular reviews, courses and mentoring plus always making time to take pride in our loud and proud moments.
Worker wellbeing
We respect the effort involved in the achievement of success, offering flexi-working, a monthly wellbeing allowance and regular socials to foster team spirit and work-life balance.
Inclusive culture
Breedr is committed to encouraging equality, diversity and inclusion among our workforce. We aim for each employee to feel respected and able to give their best.

Be a great team
We pride ourselves on always being supportive and friendly to each other, as well as our farmers and community. We celebrate our differences and win or lose together.

Achieve the extraordinary
We deliver innovation that matters. We're forward-thinking and ambitious, always looking for creative ways to solve tough problems.

Seek out growth
We are dedicated to the continuous growth of our team members. We ask our team to actively take responsibility for their own self-development and support them to thrive

Transform lives and push boundaries
We are brave and disruptive whilst helping to drive positive change. We aim to make a difference for our farmers, our team, the community and ourselves.

Revel in your work
We believe that work and day-to-day life need to be balanced and flexible. Enjoy the journey and have fun along the way.
"Working at Breedr is incredible. You are placed in a prime position to make a difference, not only to the farmers using the platform but also to the environment by revolutionising how farmers maintain their records and manage their animals.
I feel lucky to be surrounded by such an intelligent and passionate team, where I feel heard and respected. I am really excited to see where Breedr is going and the influence it's having on the industry."
James Best
Senior Software Engineer







View current openings
We are always looking for bright and ambitious people. To be considered for a future role please send your CV to careers@breedr.co