Pro
This includes the Trading package plus:
Herd or Flock Management for both sheep and cattle
Movements and Medicines for regulatory and farm assurance needs
Quick Weigh, link direct to weigh heads and EID readers
Map your farm to track your usage and field performance
Advanced insights to improve productivity, genetics, sourcing and management
Onboarding session and dedicated phone support
Up to 3 farms, unlimited users
Enterprise
Farm Networks link farms together to monitor the performance and status of all partner farms
Supply prediction, based on weight and date for future slaughter
Track all medicines and inputs across the supply chain
Custom Reports and Integrations for payments, antibiotics and many other needs
Larger farms, advisors and supply chains
Get the Pro livestock app FREE
Trade 20+ animals in the Breedr Marketplace and get a 12 month subscription to the Breedr Pro livestock app, worth £354!
Features - Trading
These features are also included in the Pro and Enterprise packages
Browse and buy livestock

Buy animals from over 7000 farmers knowing their weights before they leave the seller, reducing stress on the animals so they transition faster on your farm. With Breedr digital medical records moves with the animals, so you can check their vaccination history
Sell your cattle and sheep

Our dedicated trading team are on hand to help you get the best price for your stock. Get in touch with the team to discuss your buying and selling requirements.
Access animals history

Historical data on each animal moves when they are bought and sold allowing you to see the full picture, including DLWG and medicine data.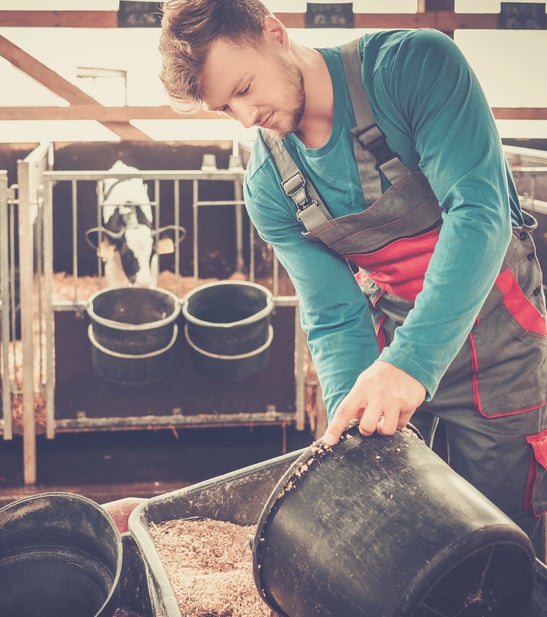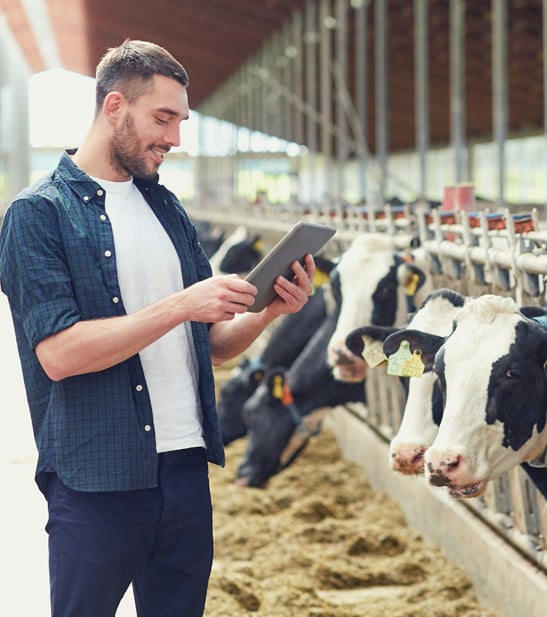 Features - Pro
This includes the Trading package features, plus:
Tailored set up and phone support

Get the most out of Breedr, our customer success team will help you import data, get connected to regulatory systems so you can improve animal profit even faster.
Multi-species management

One app for all your cattle, sheep, pigs and goats. So you can weigh, log medicines and track grazing all from the one app.
Advanced insights

Improve your herd faster through advanced insights. Review productivity, sourcing and management. Accelerate the genetic potential of your herd by using the information (birthing performance, fertility, weights and health etc) to generate insights on which are the best animals to breed from.
Map your farm

Map your farm in minutes using satellite imagery, name and manage your fields and assign animals to them, move them around your farm and use utilisation reports to track your usage and field performance.
Target tracking & supply predictors

Set and manage targets, find animals that are underperforming and take big corrective action. Use KPIs across weight, health, carcass and killout, breeding and many other variables.
Free when you buy or sell 20 animals

Receive 12 months for free when you buy or sell 20 animals in a 12 month period. This will automatically be credited to your account and you'll receive an email when this happens.
Get the Pro livestock app FREE
Trade 20+ animals in the Breedr Marketplace and get a 12 month subscription to the Breedr Pro livestock app, worth £354!
Enterprise
This includes the Trading & Pro package features, plus:
Connect partner farms

Add farms to your network so they can choose to easily share information to manage your supply chain or advisory services.
View supply and predicted slaughter dates

National map view of farms and animals, to easily manage logistics between farms, movement dates and predicted slaughter dates for animals.
Benchmark farms in the supplier group

Help your partner farms improve with anonymised benchmarking in the supplier group around antibiotics, welfare and growth rates.
Coordinate movements between farms

Add capacity to each farm to see when and where animals will need to move in the supply chain.
Lifetime antibiotic and assurance

Track lifetime antibiotic use, farm assurances, for animals on an individual basis to guarantee quality.
Custom reports and integrations

Customise the reports you need to run your business, from payment reports, to data integrations with feed systems, environmental tracking or other third-party systems.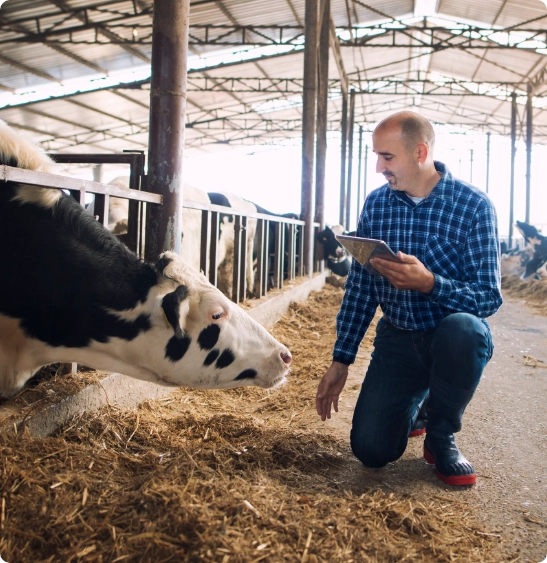 "Breedr has made the biggest difference to our business, we couldn't do without it"
Frequently asked questions
Why is the app no longer free?
We are so grateful to our Breedr community for the incredible growth we've had over the last 3 years. However, in order to continue to provide our unrivalled level of customer support and industry leading innovation we need to introduce a competitive fee for Breedr.
When will you start charging for the app?
The Breedr livestock management app, now called Breedr Pro, will be subscription only from 12th January 2023, all existing and new users can activate a 30 day trial today.
Our pricing structure is simple and very competitive compared with other livestock apps on the market. We charge a flat rate of £29.50 per month plus VAT.
When do I pay for Breedr Pro?
When you activate your 30 day trial you will be asked to enter your card details. You will then be charged when the trial period comes to an end, if you do not cancel.
Can I cancel my subscription?
You can cancel anytime within the 30 day trial period and 14 days from your first subscription date, after this period you cannot cancel until your 12 month expiry date.
What are you going to do with my credit card details?
Your credit card details will be stored on our safe payment system in order to take a monthly payment. Your card details will not be used for any other purpose.
How can I change my card details?
Once added, your card details can be changed on the Breedr web portal part of your account. www.breedr.co - login using the same user name and password as the mobile app. Head to settings and then choose Subscription details, from the settings list.
If I cancel, can I export my data?
Yes, simply download the 'all animal' data report and any other reports you would like. This needs to be done before your subscription ends. If you require this data once your subscription has ended, you can pay a 1 months subscription fee to download your data.
If I cancel what do you do with my data?
If you decide to cancel your subscription, your data will be stored as per our data protection policy and you can reactivate your account to download it at anytime.
If I don't sign up straight after the trial, will my data be lost?
No, when you activate your subscription again your data will be available for you to retrieve and use.
What support will I receive?
Breedr Pro comes with a virtual setup session to make sure you're getting the most of our Breedr. Our fantastic customer support team will be available via phone, live chat and email. The UK based team is available between 9am - 5.30pm Monday - Friday.
Do you offer any discounts?
Yes, if you buy or sell 20 animals with Breedr, you will receive a 12 month subscription to the management app, worth £354.
If I've traded in the past, is it still free for me?
Yes, if you have traded 20 or more animals and previously qualified for a Breedr Pro subscription you will continue to have full access for the remaining period of your subscription.
Why should I trade with you?
Our online farmer-to-farmer market takes the uncertainty, expense and animal stress out of buying and selling livestock.
Reach up to 7,000 national farmers, use our app to prove the value of your stock and save up to £30 a head-on commission and transport.
How many holdings can I have?
You can have up to 3 separate holdings on your Breedr Pro account. If you have more than 3, you will become an Enterprise client.
By doing this we can support you to make the most of Breedr on all units.
What is an Enterprise client?
Breedr Enterprise is for those who have more than 3 farms. This allows customers to link multiple farms together to monitor the performance and status of all partner farms. Streamlining supply based on weights and dates for future slaughter. We can also provide custom reports and integrations for payments, antibiotics and many other needs. Email Contact@breedr.co to find out more.