Pro
This includes the STARTER package plus:
Multi-Species management for your sheep and cattle
Map your farm to track your usage and field performance
Advanced Insights to improve productivity, genetics, sourcing and management
Benchmark your farm versus similar farms to discover areas for improvement
Personal onboarding and phone support
Cashflow advance payments to support your business growth
Up to 3 farms, unlimited users
Supply Chain & Advisors
Farm Networks link farms together to monitor the performance and status of all partner farms
Supply prediction, based on weight and date for future slaughter
Track all medicines and inputs across the supply chain
Custom Reports and Integrations for payments, antibiotics and many other needs
Larger farms, advisors and supply chains
Get the Pro livestock app FREE
Trade 20+ animals in the Breedr Marketplace and get a 12 month FREE subscription to the Breedr Pro livestock app, worth £354!
Features - Starter
These features are also included in the Pro and Supply-chain & Advisors packages
Herd and flock management

Keep track of where your animals are by organising them into fields, pens and groups. Use this information to track areas for improvement and easily identify animals in their management regime, all from your phone in the field.
Movements

Complete all movements, deaths and births directly from your phone, linking an EID and scanning passports directly to your mobile.
Offline use

Your phone automatically connects when you are in signal or on wifi and then all activities against animals can be logged offline without network connectivity.
Regulatory link & reports

Connect BCMS or ScotEID and complete movements and birth registrations from your phone, scan passports to move animals onto your farm and logs births directly from the shed, updating your herd book report automatically.
Medicine cabinet for farm assurance

Scan medicines to fill your cabinet and track administered medicines treatments across your team and all animals which seamlessly updates your compliance reports.
Weigh with bluetooth

Connect your phone directly with a compatible EID reader and weigh scales to capture weights and other insights as you work, allowing you to have insights on animals when you need it to action improvements quickly.
Breeding & PD testing

Log PD tests, bulling, AI and other breeding activities to monitor your cows and expected due dates of calves. Capture DAM and SIRE to build genetic line information for breeding decisions.
Easy data import

Import either historic data or data directly off the stick reader or weigh scale, so we can do the hard work to generate the insights.
Buy animals with history

Buy animals knowing their weights before they leave the seller, reducing stress on the animals so they transition faster on your farm. With Breedr digital medical records moves with the animals, so you can check their vaccination history
Farm worker management

Add your farm manager, workers and guests to your account so that everyone on the farm stays up to date at the same time.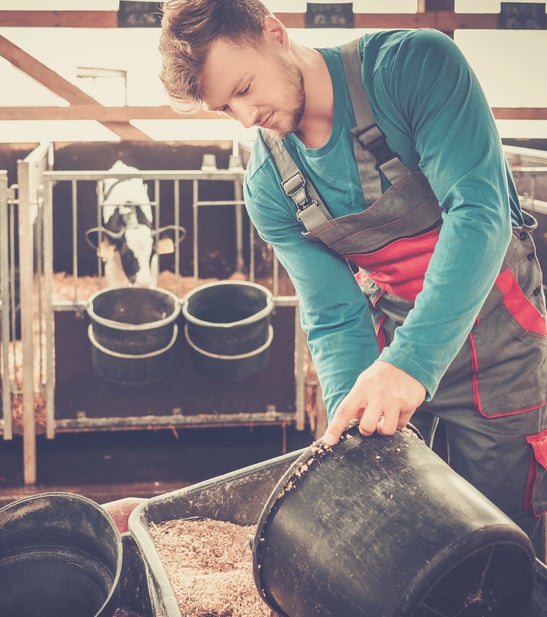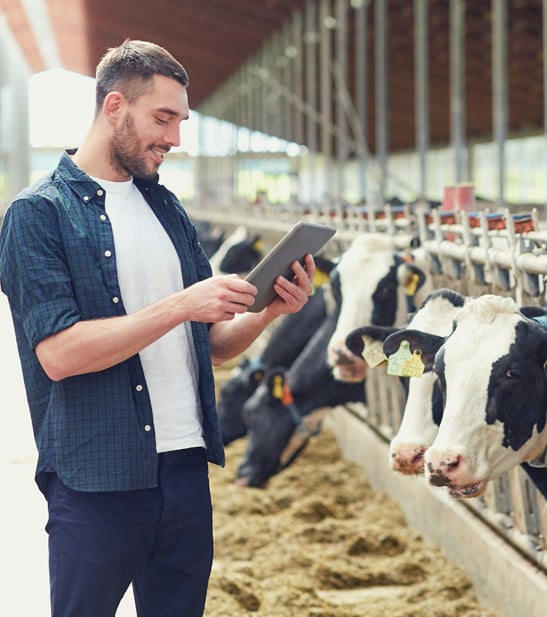 Features - Pro
This includes the Starter package features, plus:
Map your farm

Map your farm in minutes using satellite imagery, name and manage your fields and assign animals to them, move them around your farm and use utilisation reports to track your usage and field performance.
Multi-species management

One app for all your cattle, sheep, pigs and goats. So you can weigh, log medicines and track grazing all from the one app.
Breeding analysis

Accelerate the genetic potential of your herd by using the information (birthing performance, fertility, weights and health etc) to generate insights on which are the best animals to breed from.
Target tracking & supply predictors

Set and manage targets, find animals that are underperforming and take big corrective action. Use KPIs across weight, health, carcass and killout, breeding and many other variables.
SIRE and DAM performance metrics

Improve your herd faster through offspring analysis of SIRE and DAM, so you can check EBVs and understand what animals perform best in your system.
Tailored set up and phone support

Get the most out of Breedr, our customer success team will help you import data, get connected to regulatory systems so you can improve animal profit even faster.
Benchmarking reports

Benchmark your performance, Breeding and Meds in real-time against other farms just like you on the Breedr network, find out where you can improve versus your peers.
Cashflow products

The more you weigh the more money you can release from your animals through the Breedr Cashflow products, don't sell when you're forced to, sell when it works for you and the market instead.
Free when you buy or sell 20 animals

Receive 12 months for free when you buy or sell 20 animals in a 12 month period. This will automatically be credited to your account and you'll receive an email when this happens.
Get the Pro livestock app FREE
Trade 20+ animals in the Breedr Marketplace and get a 12 month FREE subscription to the Breedr Pro livestock app, worth £354!
Features - Supply-chain & advisors
This includes the Starter & Pro package features, plus:
Connect partner farms

Add farms to your network so they can choose to easily share information to manage your supply chain or advisory services.
View supply and predicted slaughter dates

National map view of farms and animals, to easily manage logistics between farms, movement dates and predicted slaughter dates for animals.
Benchmark farms in the supplier group

Help your partner farms improve with anonymised benchmarking in the supplier group around antibiotics, welfare and growth rates.
Coordinate movements between farms

Add capacity to each farm to see when and where animals will need to move in the supply chain.
Lifetime antibiotic and assurance

Track lifetime antibiotic use, farm assurances, for animals on an individual basis to guarantee quality.
Custom reports and integrations

Customise the reports you need to run your business, from payment reports, to data integrations with feed systems, environmental tracking or other third-party systems.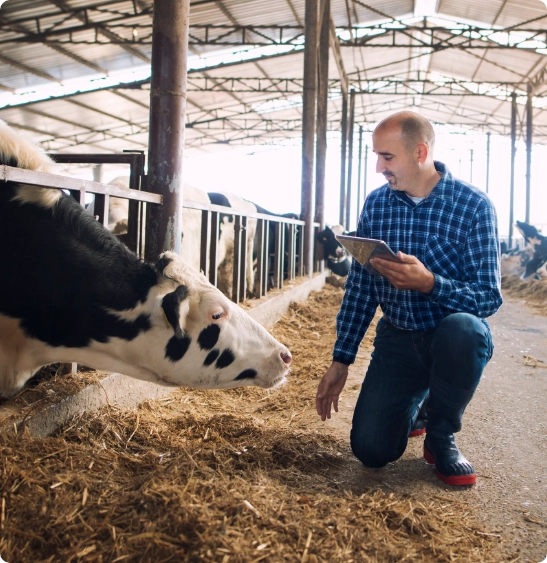 "Breedr has made the biggest difference to our business, we couldn't do without it"
Frequently asked questions
I thought the app was free?
The Starter tier of the app is free, so if you just want either sheep or cattle without maps, benchmarked reports or breeding analysis this is a great option for you. We've introduced Breedr Pro which is our new and more powerful membership for farmers looking to improve their businesses using animal data and analytics. You can also get this for free when you buy or sell 20 animals through our online marketplace.
So, what are you charging for?
Farmers who sign up to the Pro membership by trading or paying for it will receive multispecies and be able to manage both cattle and sheep in the same app be able to map their farm and track their stock.
They will have access to our Benchmarking tools which in real time will show you how you are performing against farms just like you on breeding, growth, medicine, mortality and slaughter age metrics.
Visit http://uk.breedr.co/subscription to upgrade your account. Any cattle sold before then will count towards your 12 months of membership from the date you sold.
What are the customer support opening hours?
The UK based customer support team is available between 9am – 5:30pm Mon-Fri.
Can I cancel my membership
You have a 14 day period from when you sign up where you can cancel your membership, after this period you cannot cancel until your 12 month expiry date.