Save hours of admin every week

Benchmark your breeding KPI's

Release cash as your animals grow

I'm making $100 extra profit on every calf by using Breedr's sire report to select the best performing bulls
Ready to get started?
Join the precision livestock network for forward-thinking farmers
Precision tools for your sustainable supply-chain
Grass Fed
We're connecting like-minded farmers to build bespoke supply chains, delivering grass-fed beef and lamb with complete traceability.
Find out more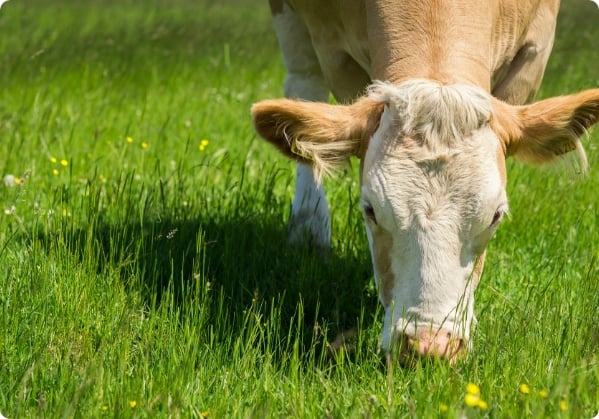 Dairy Beef
We're delivering a step-change in the efficiency of Dairy Beef, finishing animals 5 months faster and reducing the carbon footprint by up to 28% per animal.
Find out more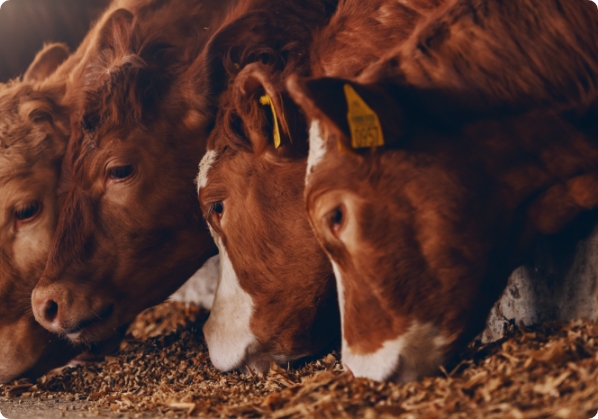 Frequently asked questions
Can I record Pregnancy test results?
Yes, logging a positive Preg test result will set a pregnant status against any cow. You can also log the time since conception which will generate an alert based on the estimated calving due date.
What other alerts will the app generate for me?
When logging a Bulling or AI activity the app will allow you to set a reminder alert to check for bulling activity, this is pre-set to 20 days but can be changed if required.
Will Breedr calculate my farm's breeding KPIs?
Yes, whenever you log a breeding activity the app will calculate up to 33 different KPIs. You can then use these to benchmark against industry targets.
What kind of insights do I get on my Dams and Sires?
Breedr ranks the performance of your Dams and Sires based on their offspring's growth performance, including DLWG, 100day & 200day weights, slaughter weight and carcass grading. The app also presents the calving performance of each Dam and Sire and the vigour of their offspring.
I've heard about Breedr's Cow Calf Club, what is Cow Calf Club?
Cow Calf club is a Breedr-led initiative aimed at supporting it's Cow Calf Ranchers by providing the tools and knowledge to improve herd fertility and overall performance.
How do I get involved in Cow Calf Club?
When creating your account simply state you are a Cow Calf rancher and you will receive a welcome pack including a Breeding Calendar which outlines the objectives, KPI targets and tasks required for each stage of the breeding cycle.
I have sheep as well as my Cattle, can I manage them on the same Breedr account?
Yes, you can manage both species from one account.