The advantages of grass-fed livestock
Growing trends in regenerative agriculture ensures that the food that farmers produce restores the equilibrium of the environmental ecosystem.
In order to meet this challenge, these fledgling supply chains need the tools to track and efficiently manage many different production variables across a complex network of farms. This produces verifiable grass-fed beef and lamb.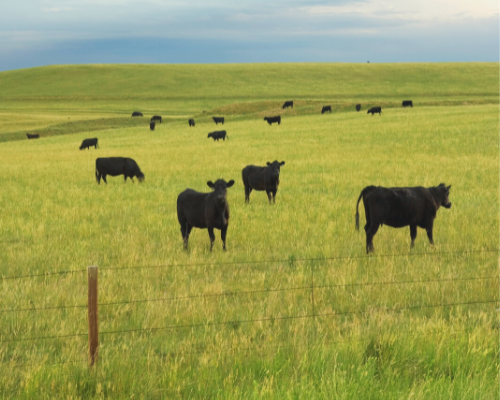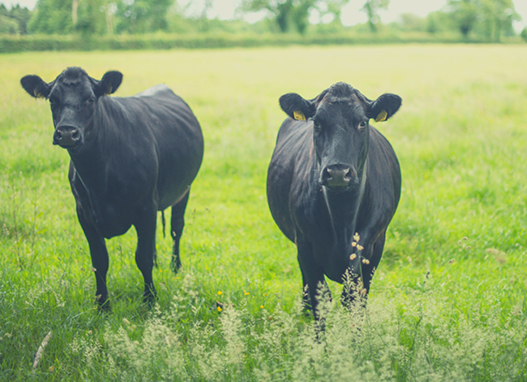 What's different about grass-fed meat produced with Breedr?
Farmers are able to use our individual animal management tools in conjunction with the new mapping tools to collaborate and produce more consistent and efficient meat across their network of farms.
By tracking antibiotic use and recording growth rates farmers are able to deliver fully-traceable sustainable beef and lamb that is increasingly being demanded by today's consumers.
Our unique solution for grass-fed supply chains

The tools to get more done every day:
The easy to use Breedr app frees up farmers' time, by taking care of the paperwork and saves hours of effort per week.

The app makes handsfree weighing, medicine recording and tracking movements easy, compatible with the majority of common farm weighing equipment and existing mobile devices.

Complete visibility of every animal in the chain:
Partner farmers can collect and share individual animal data throughout their supply chain, delivering full visibility of the flow of livestock from the initial genetics right through to the finished carcass.

Data flows back to the farmers to guide their decision making and our farm forecast report allows you to track animals coming up to slaughter weight

Easily identify areas for improvement:
Animal health and growth rates can be closely monitored and benchmarked at every stage of the season, enabling all parties to identify and better manage the variables that contribute to a high-performing and profitable animal.

Analyse then optimise grazing protocols, health management, transitions, feed conversion, housing and more.

Optimise genetics with Actual Breeding Values:
Improve on EBVs, our powerful sire and dam reports now give you Actual Breeding Values (ABVs); showing which sires and dams have produced the fastest growing offspring across your system.

This knowledge lets you rapidly accelerate your breeding program to deliver strong, resilient dams, high-performing calves and healthier profits.

Unlock money as your animals grow:
Utilise the capital in your supply chain as they grow with Breedr Cashflow.

Whether you want to smooth out your finances to expand with more animals or to grow your business, our quick approval process makes it easy to release the cash you need.

Grow a strong supply chain of partner farms:
We can help you expand your supply chain through our close relationship with many of the country's most progressive farmers.
Reintroducing livestock to your arable rotation
Discover risk-free grazing with Breedr
If you're considering reintroducing livestock into your arable system it can feel like a daunting and expensive project, especially if you've been purely arable for multiple generations. Here's how we can help.
Get paid for hosting livestock
We're actively recruiting arable farms to host cattle and sheep during the growing season. We'll provide the animals for you to graze on your land, and we'll pay you a pre-agreed rate per kilo of weight gain per animal.
Everything you need to succeed
You'll have full support from our friendly team throughout the process, as well as access to all the grazing and animal management tools in the app.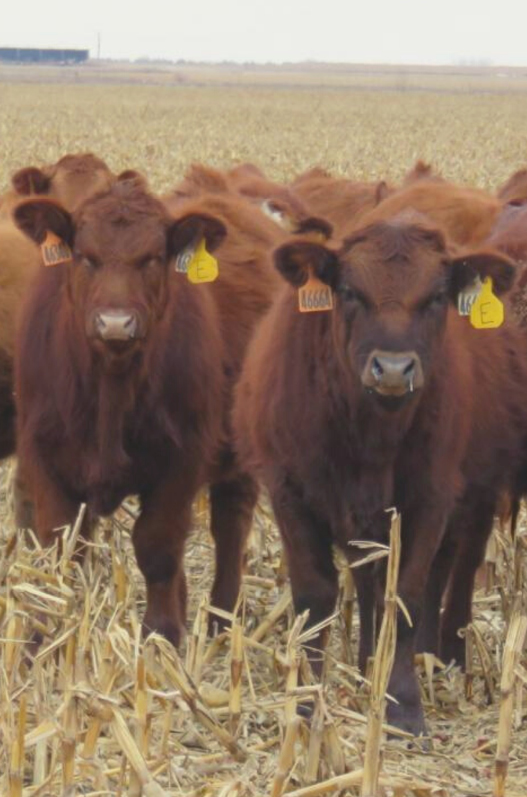 Get in touch
Book a call with our experienced livestock team to discuss how we can support your grass-fed supply chain.