Agri-tech, ai and blockchain – breedr to talk at cw conference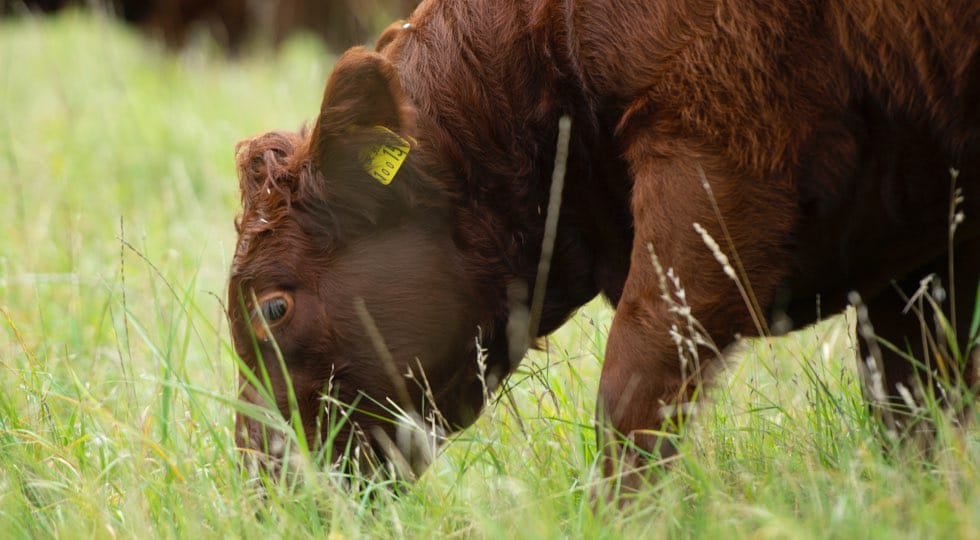 Start-up to build software and engineering team selects Cambridge following funding round
Start-up Breedr is growing fast and, following a successful £2.2m funding round, is moving to Cambridge to become more involved in the vibrant agri-tech cluster and to benefit from the city's expertise in AI and machine learning. Breedr is developing a performance tool for livestock production that is digitising the industry. By offering farmers meaningful data and the ability to trade online, it is improving efficiencies in production that reduce waste, improve margins and cut greenhouse gas emissions.
Co-founder Ian Wheal explains that Breedr is using machine learning to reduce the considerable waste in livestock production. "Consumer tastes have changed rapidly and the industry has not adapted fast enough to the demand for leaner meat. By making it easier for farmers to monitor the growth of individual animals, Breedr is making it possible for them to predict when the animals have reached the optimum weight. After this critical point, additional feed will go to fat and there's excess greenhouse gas production.
"At the moment farmers make this judgement using experience and sight. With access to objective data they could make informed choices, about breeding decisions too.
"We are working on improved prediction models and support for benchmarking, as well as improved methods for assessing performance and the capturing customer preferences. The aim is to further improve the platform, which is proving popular with farmers, and roll out a digital platform to support trust and transparency in trading."
The company has been invited to speak at the CW International Conference (Cambridge Wireless) in a new agri-tech strand, showing the growing importance of this sector.
The company has analysed data from Rothamsted Research's North Wyke Farm and has found that performance varies between individual animals of the same breed. The ability to select sires and meet client specifications reliably can make a significant financial difference to farmers and also to an industry where margins are tight and almost half of cattle currently miss the ideal specification for prime beef consumption.
Tenant farmer James Wright comments on his own experience of using Breedr: "Breedr analyses sires' performance, revealing which bulls produce calves with the preferred body shape and condition for beef. Real-time data about your herd is integrated with wider beef data, so you receive the most up-to-date insights to make the best decisions about your beast.
"To be able to predict the date when an animal is going to finish is fantastic, really genuine, and you can improve your breeding practices to get a better price from the finishers."
Having already started partnering with processers, Breedr will soon be able to feedback consumer buying trends directly to farmers to achieve more tailored food production.
Ian Wheal comments that the move to Cambridge marks an exciting next stage for the company:
"Breedr – through its data analysis, AI and blockchain – aims to bring together the entire food supply chain on one platform, offering a greater level of transparency that will reward farmers' performance alongside more sustainable, meat production that better meets consumer needs."