Breedr raises £2.2m to digitise the $1trillion global livestock industry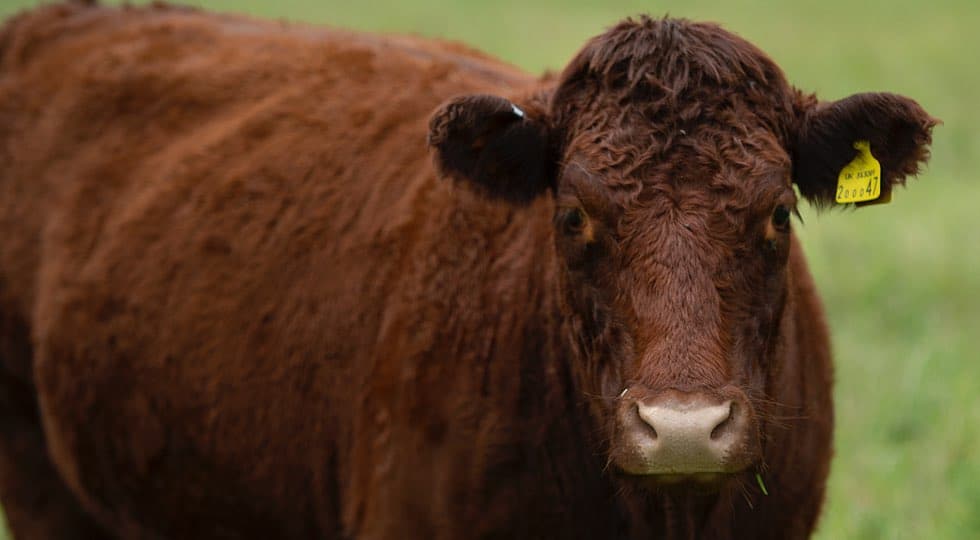 Breedr seeks to transform the meat supply chain using smart contracts, blockchain and machine vision
Founders developing the world's first marketplace for fully traceable digital livestock, connecting high quality farmers and animals with national and global finishers, processors and supermarkets
Breedr platform helps farmers apply insights from animal data to produce in-spec livestock more efficiently, reducing environmental impact and generating up to £400 extra profit per animal
Investors include Local Globe, Forward Partners, Mons Investments and angels
Innovate UK funds development of Smart Contracts to capture supply chain flows
Most livestock farmers still rely on eye assessment to judge when an animal is ready for market. In the beef sector alone, this subjectivity results in almost half of UK cattle missing the specification for prime beef (AHDB), and a high proportion not being sold at the right time for optimum profit.
Today, Breedr is announcing funding and partnerships that will use shared animal data to bring huge leaps forward in how farms are able to tackle efficiency issues like this, transforming the role of agriculture in the global economy and boosting the UK agriculture sector by an estimated £540M.
The funding includes a grant to Breedr of just over £236k from Innovate UK, the UK's innovation agency, to lead the development of an innovative Smart Contracts system for the meat and livestock sector. It will use blockchain or distributed ledger technology (DLT) to capture the complicated flows of data and transactions between multiple parties and improve transparency and trust.
Breedr is leading a consortium of farming groups, Imperial College London, the global leaders in DLT, and Dunbia, one of Europe's largest processors of red meat, to create a solution that works for everyone. Total Innovate UK funding for the project is over £350k.
This grant builds on Breedr's recent investment round, which saw the company raise £2million from Local Global, Mons Investment and other industry angel investors, who joined early backers Forward Partners and Michael Pennington, founder of Gumtree.
Ian Wheal, co-founder and CEO of Breedr, says that funding will also be invested in the development of the Breedr platform, which enables farmers to get more back from their data, analyse performance and produce actionable insights to drive on farm profit.
"The beef, sheep and pig producers we are working with have a wealth of data about their animals
and see our app as a way to directly add value. Today they might choose to see which animals are closest to the specification requested by their customers, but as more information is included they will be able to benchmark against other farmers in their group.
"We are bridging the gap between farmers, processors, retailers and consumers, using big data, machine learning and machine vision. The aim is to reduce uncertainty and improve productivity of the whole livestock market."
Why Breedr, why blockchain?
A lack of communication between farmers, processors and buyers only makes things worse:
Buyers procure animals with minimal information, and little visibility on when supply will be available in the future, preventing efficient planning.
Farmers receive minimal feedback on carcass performance hampering most meaningful on-farm improvements in breeding or rearing techniques. Only 1% of the UK agricultural research and development budget goes to farmer-led innovation.
By digitising the entire livestock production process, from sire to carcass performance, Breedr gives farmers the insights they need to deliver the right product for their customers.
From understanding which sires result in the most profitable offspring, to predicting the date of peak profit for each animal to hit the desired specification, Breedr takes the guesswork out of livestock production. Farmers benefit from a measurable increase in profitability, while reducing environmental impacts and waste caused by overfeeding or poor breeding decisions.
We estimate that the improved productivity offered by the Breedr platform has the potential of reducing the average methane output from beef animals by over 50% in the UK, enabling farmers to quantify the environmental benefit of their improved farm practices.
Gary Spence, a beef farmer from Northern Ireland who has been trialling Breedr, estimates the subscription platform is already improving his profit margins by up to £120 per cow.
"By using Breedr on our farm we've been able to identify the best and the worst performers; we've been able to use the data generated to see very easily the best farms to buy animals from, the best sires to use, (letting us) then eliminate from the herd animals that are losing our farm money. The app has also saved us a considerable amount of time, reducing paperwork by integrating with our regulatory systems."