Breedr shows how livestock farmers can generate real value from eid tags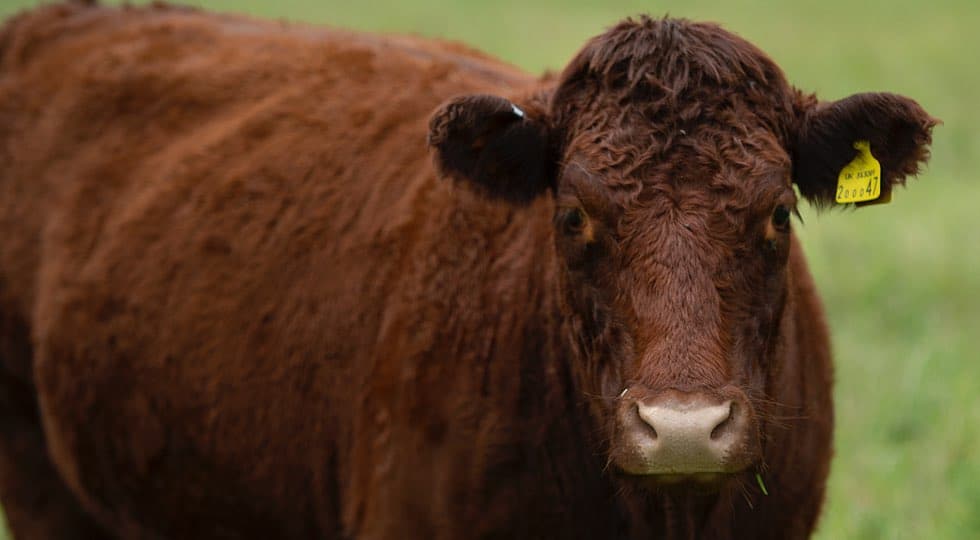 Additional £400 revenue per animal obtainable with new livestock productivity app to be demonstrated for first time at Oxford Farming Conference 2019
Traceability and improving quality in food production are anticipated to be key themes at the Oxford Farming Conference. This follows recent announcements by the Defra Secretary of State of plans for a new livestock traceability service that uses electronic ID tags. Breedr will be at the conference to demonstrate how its new platform can extract invaluable information from data collected by these tags, generating real value for farmers.
Ian Wheal is founder of Breedr, a productivity tool for livestock farmers, which can be used to improve the profitability of every animal – increasing quality and reducing waste.
He comments that, given data about the breed of animal, live weight and growth rate, Breedr can estimate the optimum date for slaughter, which enables improved management of the animals. He says: "Keeping cattle, or other livestock, beyond the optimum cull date not only means wasted feed, but also additional fat which makes the meat less desirable."
The value of a beef carcass is based on the EU-wide EUROP grid, which uses conformation and fat class. Cattle that fall outside the grid incur sizeable discounts. By analysing six years of data provided by Rothamsted Research's North Wyke Farm, Breedr estimates that farmers could generate up to £400 additional revenue per animal by increasing meat yield through improved selection of dam/sire pairings and more accurate prediction of sale or slaughter date.
Wheal says: "EID tags, when used with a weigh beam, make it easier for farmers to capture information about live weight gain. This data, when combined with breeding data, can be used by Breedr to offer insights that will improve the quality of beef produced.
"Our aim is to make it easier for farmers to produce beef in spec and to have the data to provide the evidence. This will reduce the amount of waste for the processor and improve the price for the farmer. By building up a reputation for quality beef the farmer will be able to move to trading online and build relationships with processors and retailers. Breedr facilitates this.
Breedr aims to create a virtuous circle where consumer behaviours and buying decisions are fed back through the value chain to inform decisions on breeding, feeding and animal welfare. Livestock producers can use Breedr to provide data evidence that they are producing premium meat.
The government's Livestock Information Service will identify and track animal movements – initially cattle, sheep, pigs and goats – via electronic IDs and is set to come into action in the near future.
The Oxford Farming Conference is being held on 2-4 January 2019. The Politics Briefing is at 10.15 on Thursday 3 January. The headline political briefing will challenge the latest developments of the proposed British Agricultural Policy, presented by the Defra Secretary of State Michael Gove.