Improving the value of dairy beef calves by up to 50 percent per animal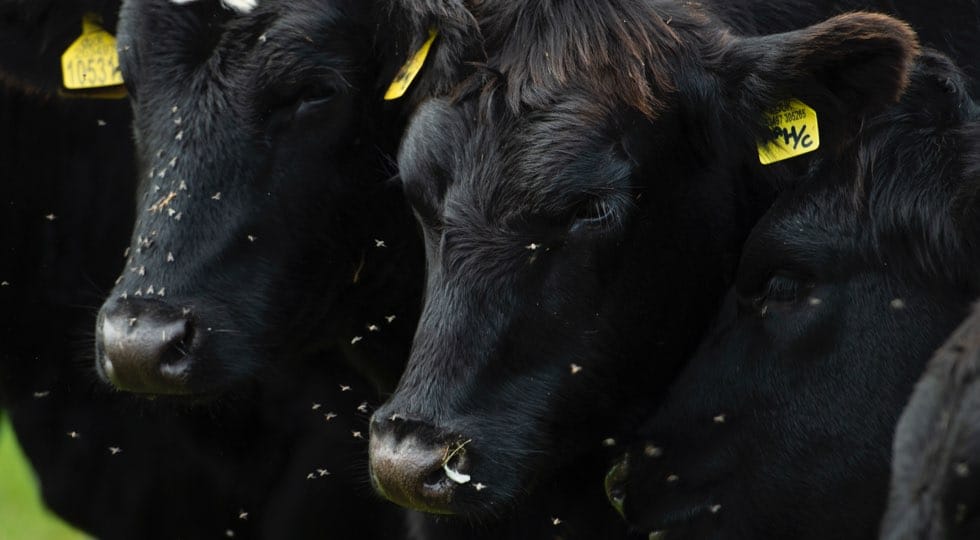 Breedr to demonstrate new productivity tool at Dairy-Tech
The value of dairy beef could be increased by an estimated 50 per cent per calf, if sires were selected for their meat yield as well as milk yield, according to farmers trialling Breedr. The easy-to-use platform helps farmers to finish cattle to retailers' specifications with greater precision. James Wright, Breedr's Farmer Community Manager, will be sharing insights at Dairy-Tech on 6February and demonstrating on the Farming 491 stand.
Consumer tastes for beef have changed in recent years towards leaner meat, and processors require greater consistency. The Holstein Friesian breed, used widely by the dairy industry, offers the potential to provide the required uniformity of quality.
Breedr's founder, Ian Wheal, comments: "Dairy breeding has traditionally been done to increase milk yield, but if the cows were also selected by the quality of their bull calves, a market that has seen a massive upturn, the value could significantly increase with no additional cost."
A number of major retailers, including the Co-operative and Waitrose, have introduced high welfare schemes to connect their dairy and beef producers. This has resulted in a rise of 59 per cent in the numbers of dairy bull calves retained within the supply chain for veal or beef. Further increasing transparency and providing feedback to farmers on the performance of their bull calves can enhance the success of these initiatives.
To assist with this Breedr has analysed six years of data from Rothamsted's North Wyke Farm. This analysis has revealed that some cows consistently produce calves that are slow to put on weight; the difference between good and poor performers can be a much as 0.5kg a day.
Wheal explains that Breedr will alert farmers about ways to improve performance. He says: "It can highlight which animals to breed from, indicate the optimum time to sell, or provide an alert that an intervention is needed. The system will also help the farmer to know the cost-benefit of these alternative strategies; it is valuable decision-support to supplement the knowledge of the farmer."
Breedr also looked at the impact of the choice of sire. Wheal continues: "Analysis of the sires reveals which bulls produce calves with the preferred body shape and condition for beef. Producing calves that consistently meet specifications will command a higher price. We analysed data from one beef herd and found that using data to improve productivity and meat yield could provide a benefit of up to £400 per animal."
Breedr allows a farmer to analyse the herd to make decisions about breeding and cull date. Keeping bull calves beyond the optimum weight is a waste of feed and will increase the fat content. Historical data can be inputted from other systems and groups of farmers have pooled data to provide benchmarks. Where this data is available farmers have immediately seen ways to improve their beef yield.
Breedr has recently announced a 'Field to Yield' trial with Rothamsted's North Wyke Farm, and beef and dairy farmers keen to gain an early benefit are encouraged to enrol.
Dairy-Tech takes place on 6 February 2019 at Stoneleigh Park, Coventry, CV8 2LZ. Breedr will be on the Farming 491 Stand.