Innovate UK's Global Business Innovation Programme to Australia selects Breedr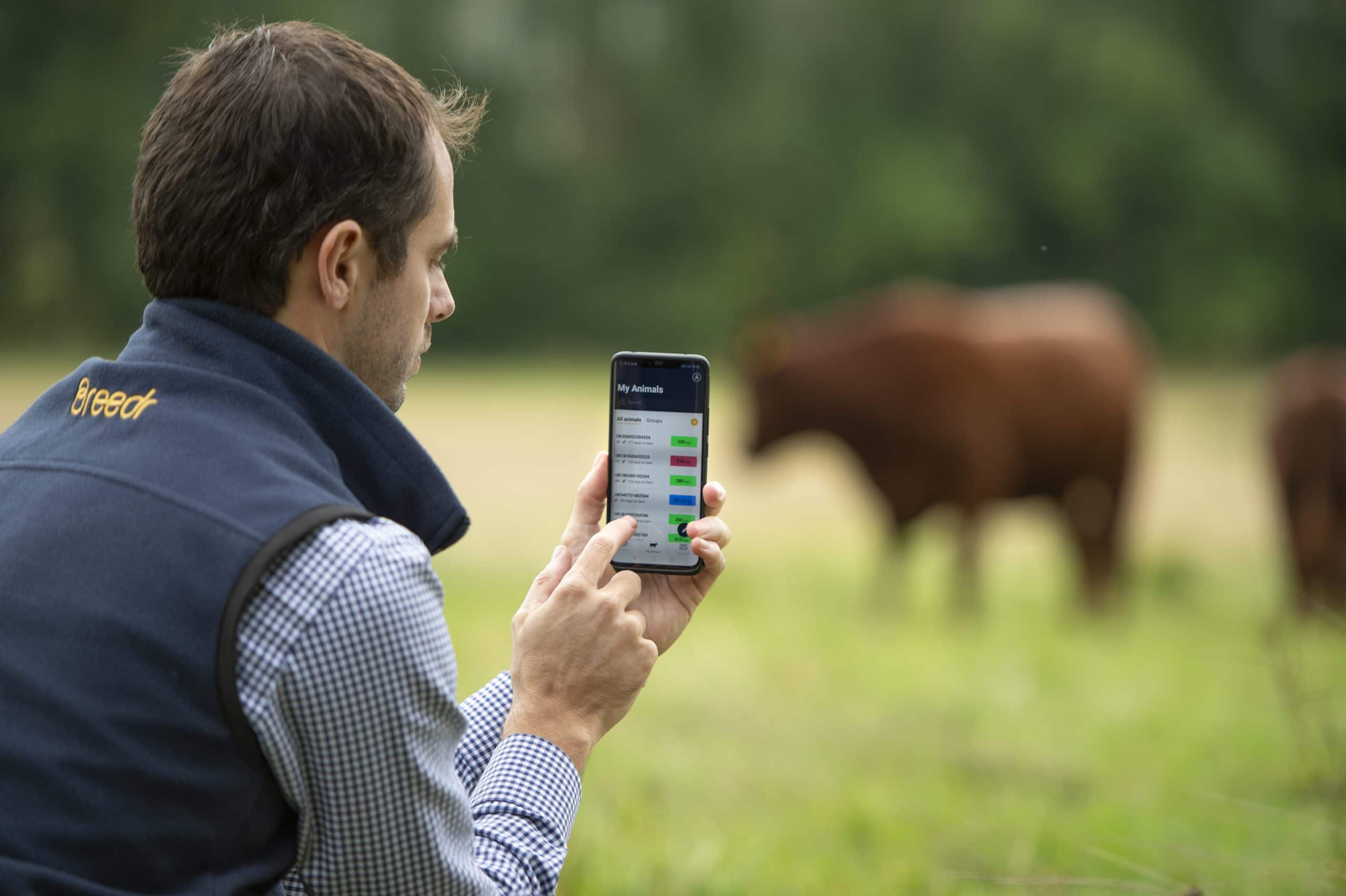 Breedr is one of the innovative agri-tech companies selected by Innovate UK's Global Business Innovation Programme for a networking visit to Australia.
Breedr co-founder Ian Wheal comments, "I grew up on the family farm in South Australia and always found it frustrating that, after rearing the very best animals, we had limited influence over the marketing and often no feedback as to the quality."
Ian started Breedr because he passionately believes that better informed farmers – coupled with a direct and transparent supply chain – can revolutionise the productivity, quality and sustainability of the entire livestock industry.
Australian livestock producers have been using RFID smart tags for many years and the Breedr platform is compatible with the majority of the widely-used farm management systems, enabling information from the tags to be captured directly into the Breedr app running on a phone.
Ian is keen to talk to major producers, feed suppliers, meat processors and developers of equipment aimed at improving livestock performance. The precision livestock network being developed by Breedr will support online trading of high-quality animals.
During the Innovate UK visit to Australia, delegates will attend evokeAG. This is Asia-Pacific's largest agri-food tech event, covering three main themes: food, farm, and future. evokeAG is an immersive experience delivering diverse topics and cutting-edge innovation from across the region and around the world.
The Global Business Innovation Programme is aimed at companies involved in yield forecasting, crop production and harvesting, livestock management, analytics, climate monitoring, imagery and mapping. There will be particular interest in technology associated with precision agriculture, resource efficiency, data management and integration, net carbon reduction, hardware, AI and robotics.
The Global Business Innovation Programme will connect delegates from the UK with entrepreneurs, industry leaders, academia and government in Australia, with the aim of creating and promoting opportunities for partnering and collaboration.
Breedr received a grant from Innovate UK to support the development of its ground-breaking precision livestock platform and this visit provides an opportunity to discuss its application on a wider scale.
Emerging technologies have already proven to be a key driver in the future sustainability and profitability of Australian agriculture and there are currently eleven accelerators, pre-accelerators and incubators supporting agri-food tech start-ups in Australia.
Global Business Innovation Programme: Friday 14th February – 25th February 2020
If you would like to hear more please get in touch: hannah@breedr.co