ScotEID for cattle movements! 🏴󠁧󠁢󠁳󠁣󠁴󠁿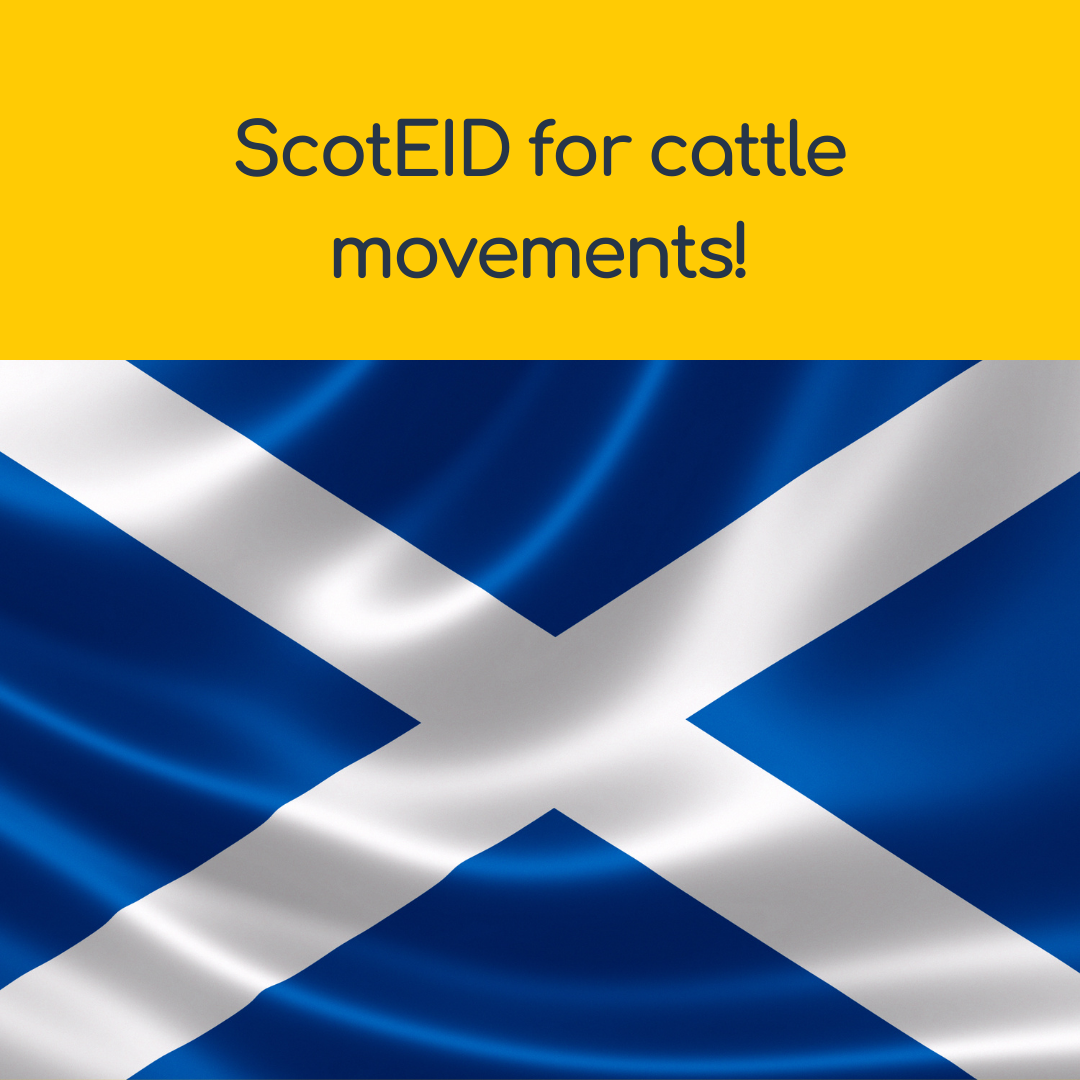 From the 4th October 2021, all cattle births, deaths and movements in Scotland will require to be reported to ScotEID, rather than the CTS system operated by the British Cattle Movement Service (BCMS). This new service is an extension of the work carried out by ScotEID who operate the ScotMoves system on behalf of Ministers and the cattle industry in Scotland.
Don't worry though Breedr has you covered, watch this video to see how its done
What next?
Make sure you're registered with ScotEID and then add your details into Breedr on the 4th of October to make sure you're still able to continue doing movements with Breedr.
Read the FAQ at the bottom of the page.
New to Breedr and want to know what we can do for your farm?
Hear how Scottish beef producer Lois Black has been tackling inefficiencies in her business and selling her cattle at higher prices using a free precision livestock app.
Lois Black, who farms near Greenock, outside Glasgow, has been using the Breedr app since October to help monitor weight gain in her herd of 70 Simmental, Shorthorn, and Angus cattle, and is now selling them using Breedr's online marketplace.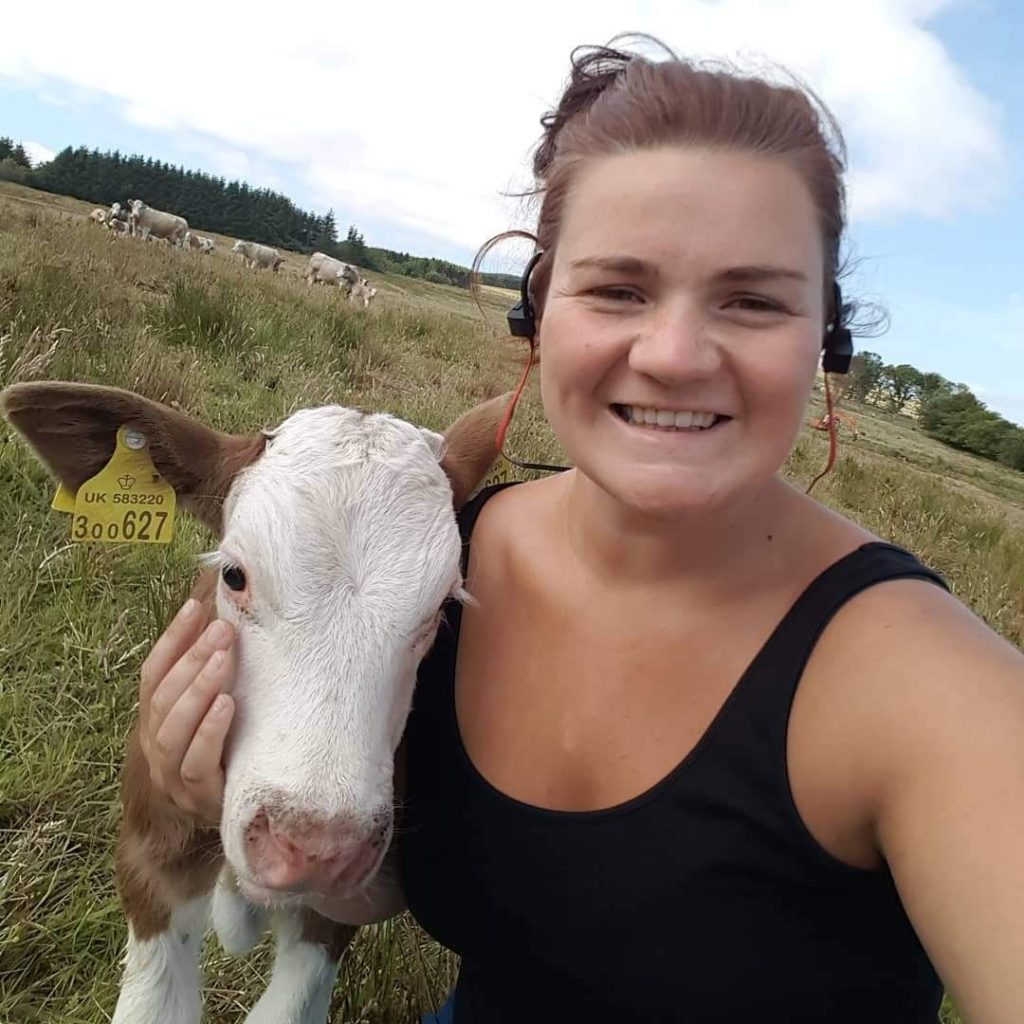 Using Breedr is also helping Ms Black identify her inefficiencies as she moves towards a more grass-based system. "Weighing the cattle and using the app has highlighted where my weaknesses are," she says.
"Breedr gives me all these graphs about how efficient I am, and it showed me that my cattle were actually losing weight over winter, which I didn't know. So now I'm looking at making the grazing season longer, trying to get more out of my grass in the growing season, and perhaps get in a nutritionist," she adds.
Breedr's other features are a big help too, cutting out paperwork and the need to log into multiple platforms.
"I have all the information I need at my fingertips on Breedr," says Ms Black. "I just log in and I can see how many cattle I've got on my farm at any one time, who the dam and sire are for each, vet and medicine history and weight. Plus, it collates all your data from CTS Online.
"It's just so useful, and it's aesthetically pleasing and easy to use. Someone from Breedr even phoned me up when I got it and talked me through how to use it."
You can sign up to Breedr now at www.breedr.co/getbreedr
If you have any questions or concerns about the switch over you can reach the customer support team via chat in the bottom right of your screen, via email support@breedr.co or on the phone 01243 210286
FAQ
Do I have to do my movements with ScotEID?

Yes, from the 4th of October all Scottish keepers must complete movements and report these to ScotEID. You can do this via Breedr, the phone or ScotEID website.

How can do I connect Breedr and my ScotEID account?

You'll need the email and password you used to

Can I do inter-business movements on Breedr?

Yes you'll be able to create inter-business moves. When setting up your connection you will need to create your primary and sub-holdings, when you want to move your animals between these holdings move them to the different fields assigned to that holding and approve the movement. If you have any questions on this don't hestitate to contact support.

I have pending movements, what do I do?

You need to confirm all movements in Breedr before 7pm on the 1st of October, if you miss this deadline you will need to call ScotMoves with the passport details

Are the reporting deadlines changing?

Yes, the new deadlines are:

48 hours in the case of movements "on" or "off" a holding
7 days for the birth of a dairy animal
30 days for the birth of cattle not in a dairy herd
7 days for a death
36 hours for replacement eartags

Why do my animals not have any historic movement data?

ScotEID does not record or send us historical movement data and so unlike BCMS we are unable to show you what farms the animals have been on previously. We are working with ScotEID to have this data added.

What if my farm is crossborder?

If you have holdings in both England and Scotland you will need to email us support@breedr.co, if you have fields but not holdings that are cross border than you do not have to contact us