The advice you need for farm budgeting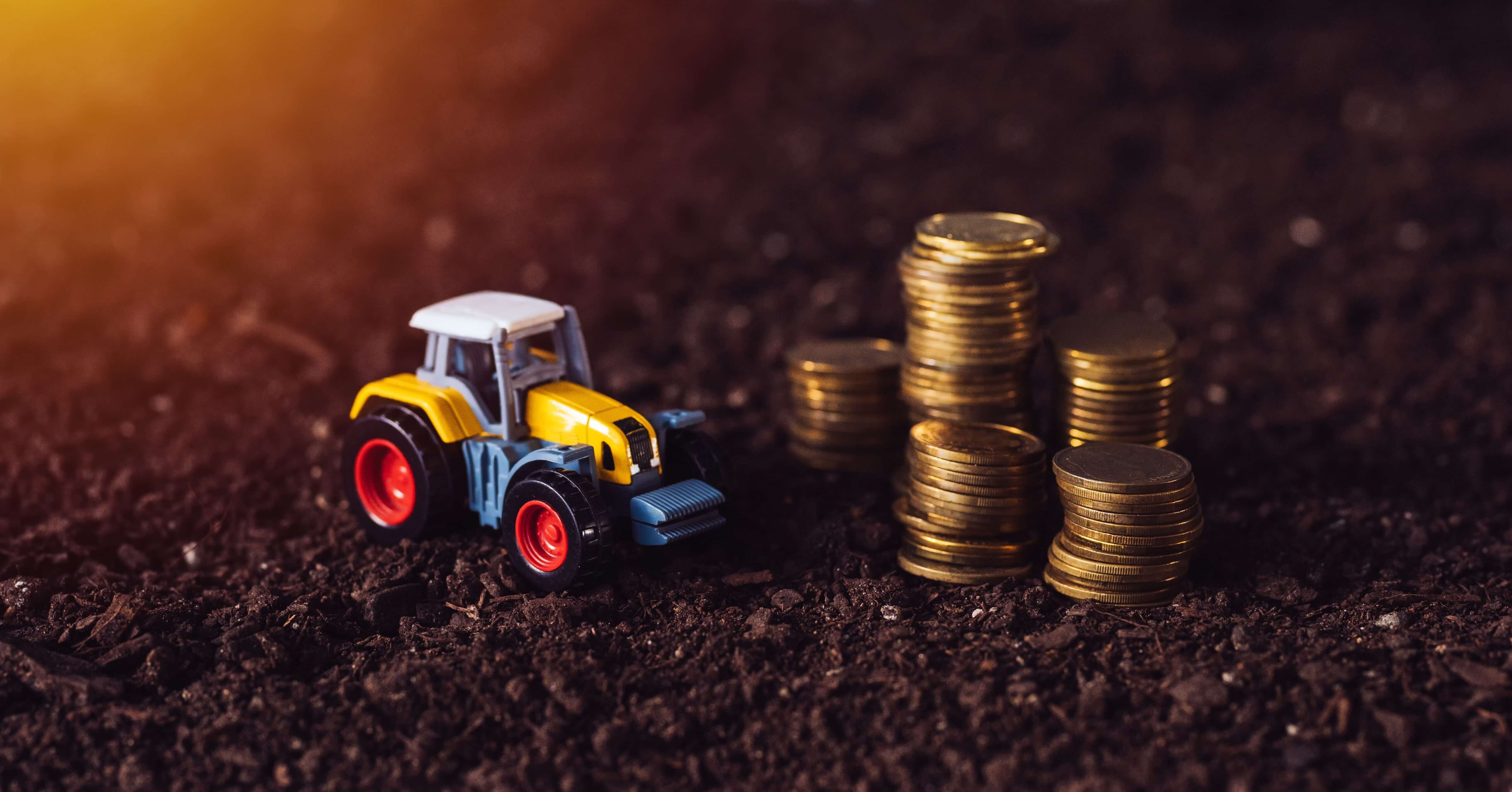 Farm budgeting — it's an essential part of the financial workings of your farm. Having accurate and up-to-date budgets helps paint a clear picture of your business, its revenue and expenses over a predicted period.
We've written this blog to give you a quick rundown of the basics, from the different types of farm budgeting to benefits, top tips and budgeting software.
The different types of farm budgeting
Partial budgeting
Partial budgeting only takes one aspect of your farm business into account. It's used to compare the costs and benefits of a proposed change to your farm, focusing on the changes in income and expense resulting from introducing or changing a specific alternative.
You might use partial budgeting when investing in new technology, exploring a new area of the farming business, moving to a no-till system, changing from home-reared heifers to contract-reared and more.
Partial budgets allow you to forecast and analyse the expenses involved in a specific project so you can budget accordingly and analyse the effect it'll have on your business.
Complete budgeting
In contrast, complete budgeting considers the farm as a whole. It covers all aspects of your business, from livestock and crops to machinery and technology.
Although complete budgeting takes more time to execute, there are many benefits. An accurate total budget gives you an in-depth understanding of the expenditure of your business, the costs associated with running the farm, money coming in and where there might be any opportunities for cost savings.
Complete budgets also give you the basis for considering system changes or improvements.
The benefits of farm budgeting
Although accounting and budgeting may feel like a tedious task, it has the potential to unlock many benefits for you and your farm. These include:
Enables risk management - You'll be able to spot any gaps in your assets, extra cashflow in case it's needed and any unnecessary or unexpected expenditure.
Allows you to plan for the future - Predicting the financial year or farming season is likely to make the farm run smoother, as well as highlight any opportunities for investment or savings.
Greater understanding of your assets, expenditure and income - For your farm to be as successful as possible, you'll need to know your finances inside out. You'll fully understand how your business operates by regularly creating, reviewing and updating your budgets.
Gives a clearer vision when applying for funding and subsidies - You'll need accurate financial information and accounts when applying for funding and subsidies. Keeping this up to date will mean less work in the long run.
Allows you to keep track of your finances - Essentially, a budget also acts as a document to track against. You'll be able to determine whether you're on track, over budget or under budget and can make the appropriate changes if needed.
Top tips for farm budgeting
Whether you're well versed in farm budgeting or just starting, keeping a few tips in mind is always helpful.
Analyse past performance and previous budgets to create accurate figures.

Be as accurate as possible with the information you have available. This will mean fewer changes are needed over time.

Keep your budgets up to date. Expenditure, income and expenses change all the time — it should never be a static document.

Consider partial budgets to complement your complete budgets.

Not sure where to start? There are plenty of free online templates available.

Consider using farm budgeting software to save you time…
Increasing efficiency with farm budgeting software
Some of the issues with farm budgeting is it takes up time, can be complicated and takes you away from the day-to-day tasks that keep your farm up and running. For your farm to be successful, efficiency is key — that's where farm budgeting software comes in.
Leave the days of accounting books and excel spreadsheets behind. There are now many software options available to help you save time, increase efficiency and improve accuracy when farm budgeting. A live, easy-to-manage budget will make it easier to alter and reflect real-time changes, giving a clearer picture of your business' performance.
When paired with a farm management app, farm budgeting software can give you an accurate, real-time picture of your farm, livestock and finances.
When using Breedr, our Crush Mode allows you to analyse the gross margin of an animal by tracking the purchase price, a current value per kg and its weight. This allows you to see the value of the animal and budget accordingly.
Farm management made easy
Who doesn't want to save time, increase productivity and ensure accuracy? We're here to help you every step of the way. To find out more, head over to our profitability page where you can find all the resources you need.