Livestock data management platform Breedr raises £12 million to build better trading and cash-flow products for farmers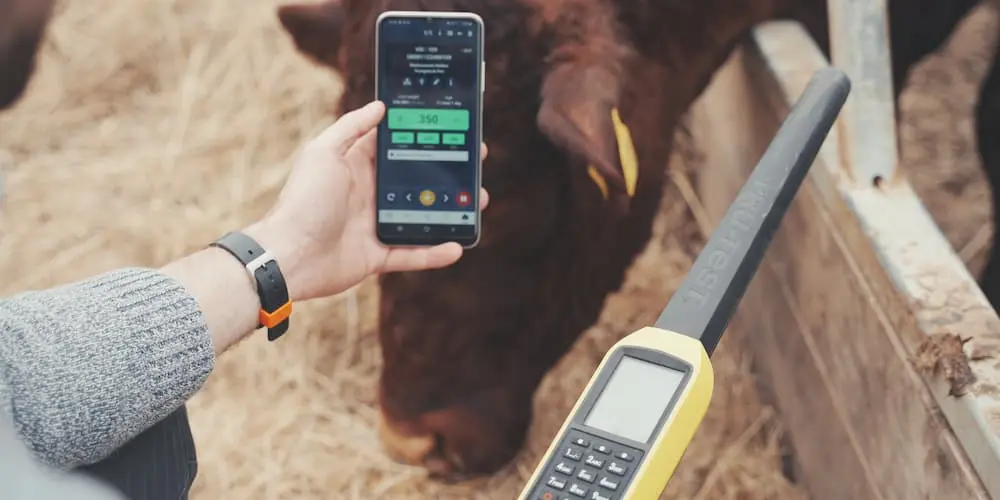 Breedr is a data platform and app for farmers to capture data much more easily to improve their livestock productivity, sustainability and efficiency
Now Breedr is putting the analytics it has on livestock to use by launching Breedr Impact, a data-driven financial product for livestock farmers
New £12m funding round will be used to develop the product and enable farmers to leverage the asset classes on their farms to make smarter investments for the future
The round was led by Investbridge Capital and its specialist AgTech Fund with participation from existing investors LocalGlobe and Forward Partners, as well as new crowdfunding investors

Investbridge's strategy is anchored and actively supported by Nicholas Francis, founder of Unity Technology
London, March 2022: Breedr – the precision livestock trading and analytics platform – has raised £12 million in a mixture of equity and debt led by Investbridge Capital. The new funding, which includes Breedr's recent crowdfunding round, will be used to develop new financial products and services that will enable farmers to invest in their futures and transform farming across the world, starting with the UK.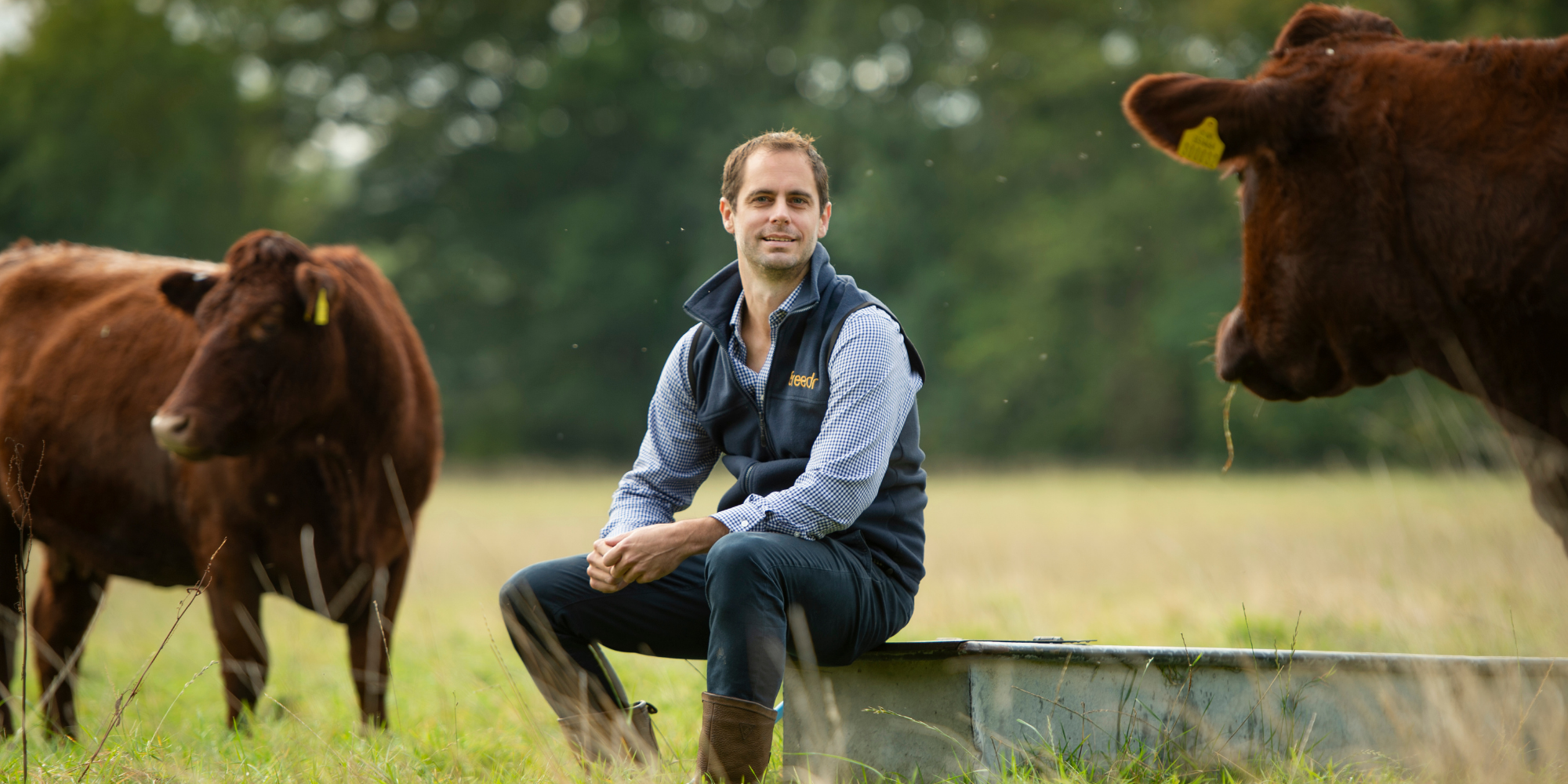 Breedr Founder & CEO Ian Wheal
Breedr was founded by Ian Wheal in 2019, who grew up on a farm in Australia, to revolutionise outdated and inefficient agricultural practices by moving to individual animal management. Via the free app and platform, farmers can record everything they need to know about their animals on their phone or laptop. They can track metrics such as weight, genetics, health and medication to improve animal welfare and profitability over time. They can scan electronic ear tags, sync movements, record medicine use, store breeding and fertility information, and receive individual data analytics for each animal in real-time to improve efficiencies and reduce emissions. Breedr's powerful growth algorithm and benchmarking tools use this data to predict the future growth of animals, guiding farmers on how to grow healthier animals and plan finishing dates.
In under three years, Breedr has helped over 1,100 UK farmers transform their businesses through free and easy data analysis of more than 160,000 registered animals. Farmers on the platform can additionally buy and sell cattle via the Breedr Marketplace, with over 6,000 animals worth £4.5 million having been traded since January 2021.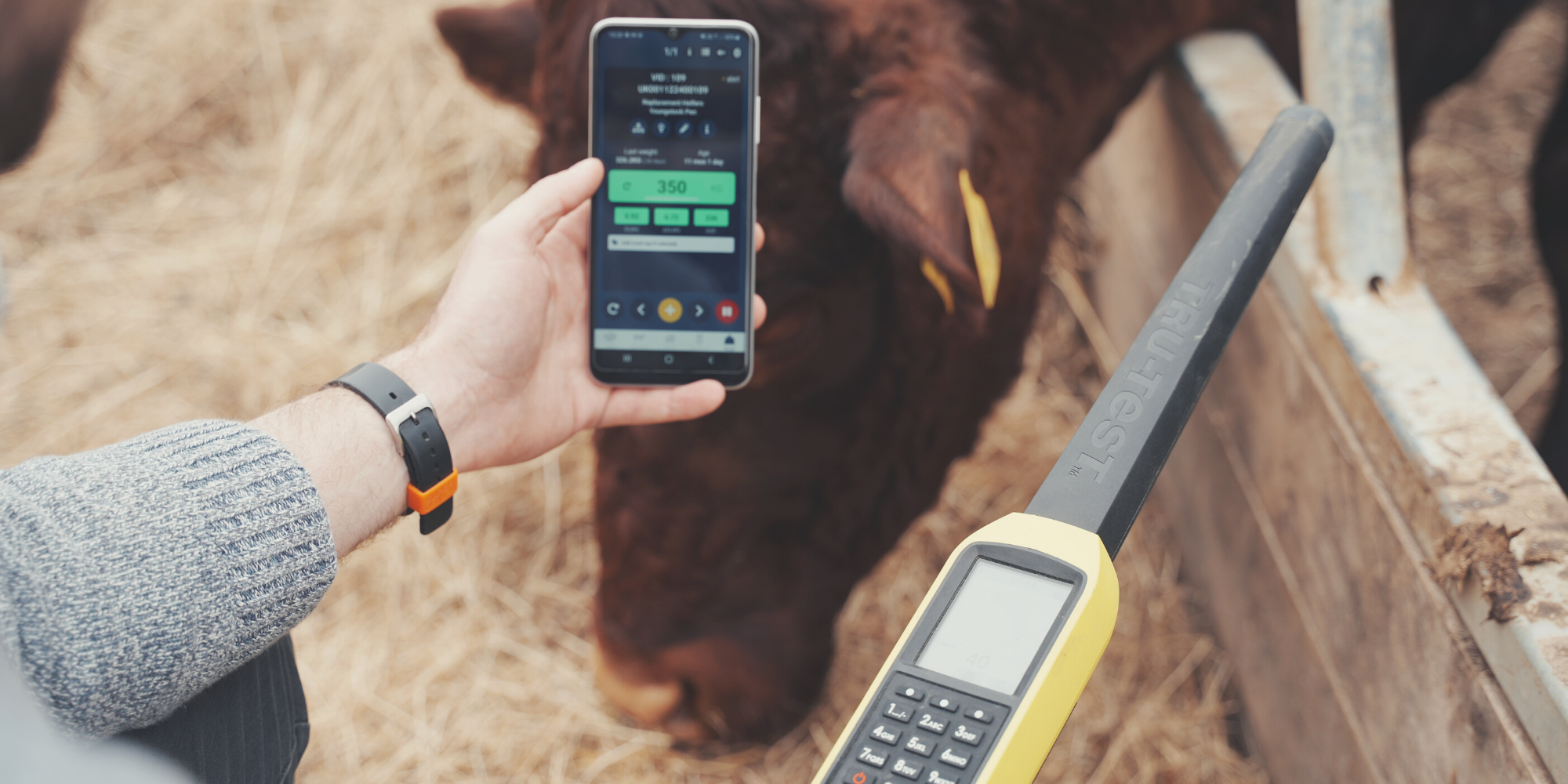 Building fintech products for farmers
Breedr's agricultural heritage means it knows precisely the challenges farmers are facing and how to use technology to solve them. For instance, farmers often face restricted access to finance - with a survey by SME lender Propel finding that restricted access to finance is a concern for livestock producers in particular (33%) and smaller farmers (under 25%). Concerns about finances were also cited as one of the main causes of stress for farmers in the UK and the removal of EU farming subsidies is adding to this which can make up to 90% of a farm's income. This lack of cash flow is holding them back from making investments into their operations, such as introducing sustainable practices or improving practices that would make them, and the overall supply chain, better off in the long term. Yet, at the same time, farmers have an underleveraged asset class sitting on their farm that they can use as a cash flow product: their livestock.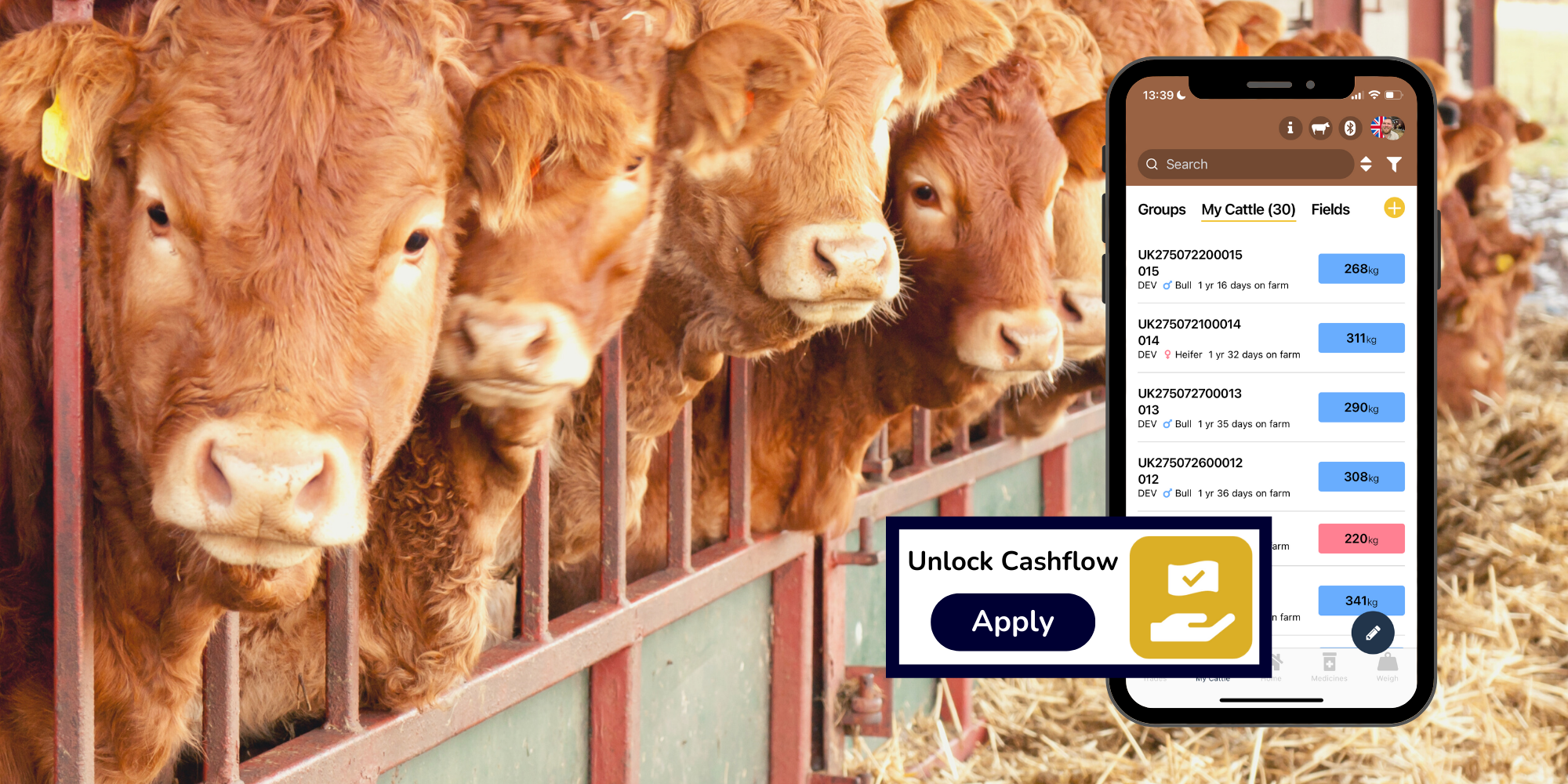 Breedr is tackling this head-on with the launch of Breedr Impact, a data-driven financial product for livestock farmers. Breedr Impact allows farmers to release cash from their livestock in order to invest in expanding their business. This form of asset purchase agreement allows farmers to access capital based on the data they use to grow their own farms - the first time it has been possible to utilise data to track livestock as an asset. In early trials, this innovative contract has created strong returns for farmers and investors, allowing the recipient farmers to grow their operations and invest in changes so they are more resilient in the future. This is only the start of Breedr's aim to democratise access to innovative financial products for a new generation of farmers looking for a partner that really understands their business.
Making agriculture more sustainable and successful
Enabling farmers to understand everything about their livestock doesn't just allow them to borrow against the animals but also make the right changes to become more sustainable and efficient. With livestock emissions making up around 15% of all human-made emissions globally each year and demand for meat consumption increasing, creating a more sustainable and efficient supply chain is necessary to slow the rate of global warming.
Healthier animals grow faster and emit fewer methane emissions over their life and Breedr guides the farmers on its platform to make improvements from changing the location where the animals graze, to adjusting their food and medication. To date, farmers using Breedr have cut their emissions by 17% on average. As well, they are preparing animals for the sale cycle more efficiently as the data gathered by the app confirms to farmers when stock is in peak condition, enabling them to take them to market more quickly. This efficiency prevents farmers from feeding out two tonnes of food compared to the average – saving more than 800kg of carbon per head.
Overall, Breedr's top farmers are producing beef with 28% less carbon footprint than the industry average, and the company is working on rolling out more sustainable, data-driven supply chains. Breedr Impact can also provide better rates to farmers who are more environmentally friendly as this ensures the animals are healthier for sale - creating a positive circular impact for farmers and the wider supply chain.
Transforming the future of farming
The new funding from Investbridge Capital brings the total raised by Breedr £17.5 million after the startup previously raised £5.2 million from investors including LocalGlobe and Forward Partners. The startup will use the funding to continue to build out its financial products and invest in its external expansion plans, particularly focused on the Australian and US livestock markets. The US market, in particular, is up to 40 times bigger than the UK's and 10% of the country's greenhouse gas emissions are generated by the agricultural industry.
Ian Wheal, founder and CEO at Breedr, said: "We have created Breedr to put data at the heart of farming. By enabling farmers to grow healthier animals, we're transforming the industry: allowing farmers to use their animals to make investments in their farms, improve trading and provide more transparency to the supply chain - which is sorely needed in this under-invested industry. We're seeing the positive impact this is having already in the UK on helping to decrease methane emissions and improve cash flow for farmers and can't wait to expand this model across the world, starting with Australia and the US. We're delighted to have the support of Investbridge Capital and our crowdfunding investors to help us expand Breedr to support even more farmers."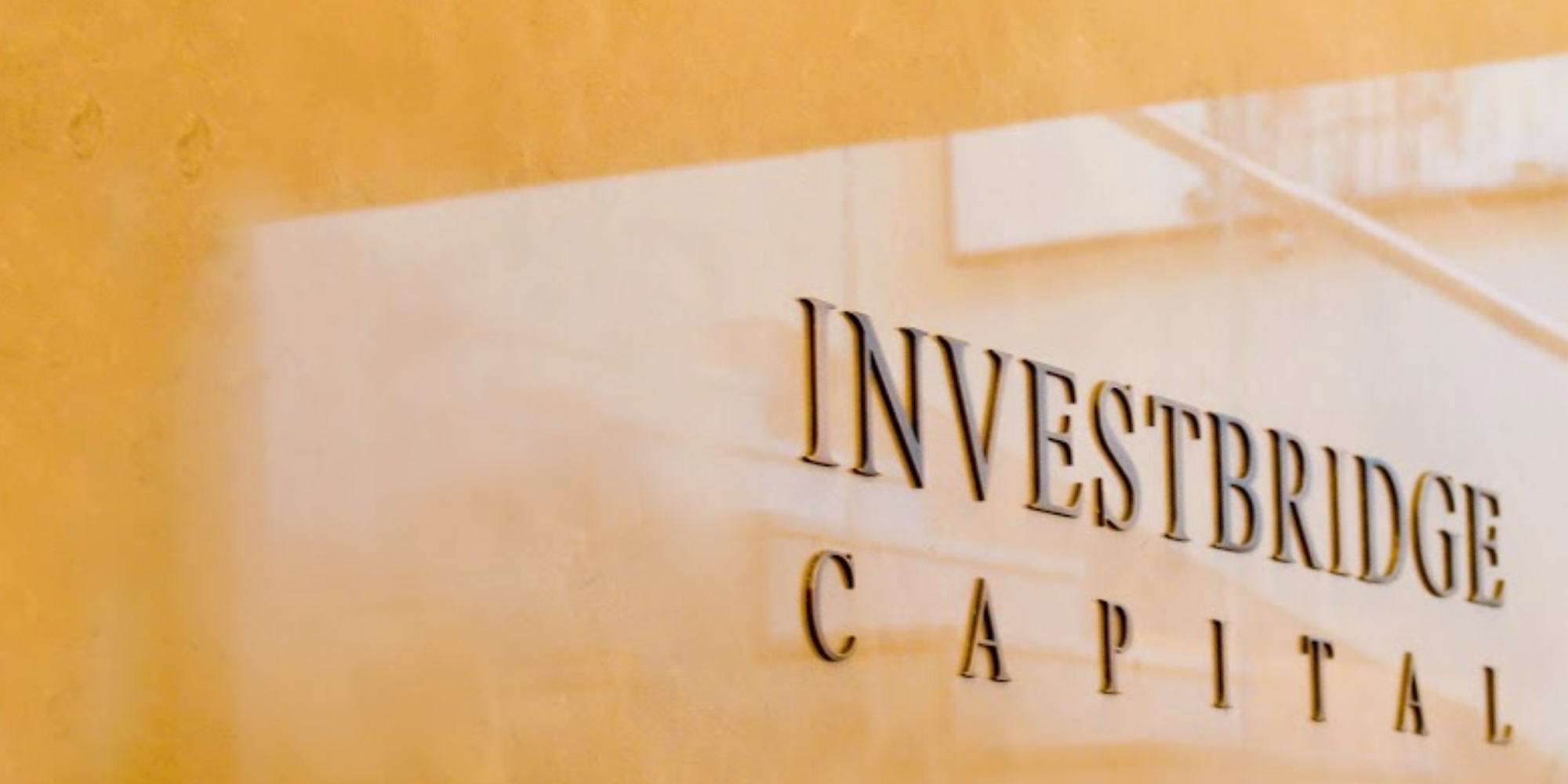 Oliver Hogg, CEO at Investbridge Capital, said: "Breedr has built a truly innovative platform that is solving issues across the agrifood industry, from delivering key insights to farmers to help improve the care and growth of their animals, to its transformative cash-flow product, to providing transparency across the supply chain to meet the needs of retailers and consumers. We're delighted to be supporting them for the next stage of their growth journey, particularly as they expand Breedr Impact and the overall Breedr model across the world."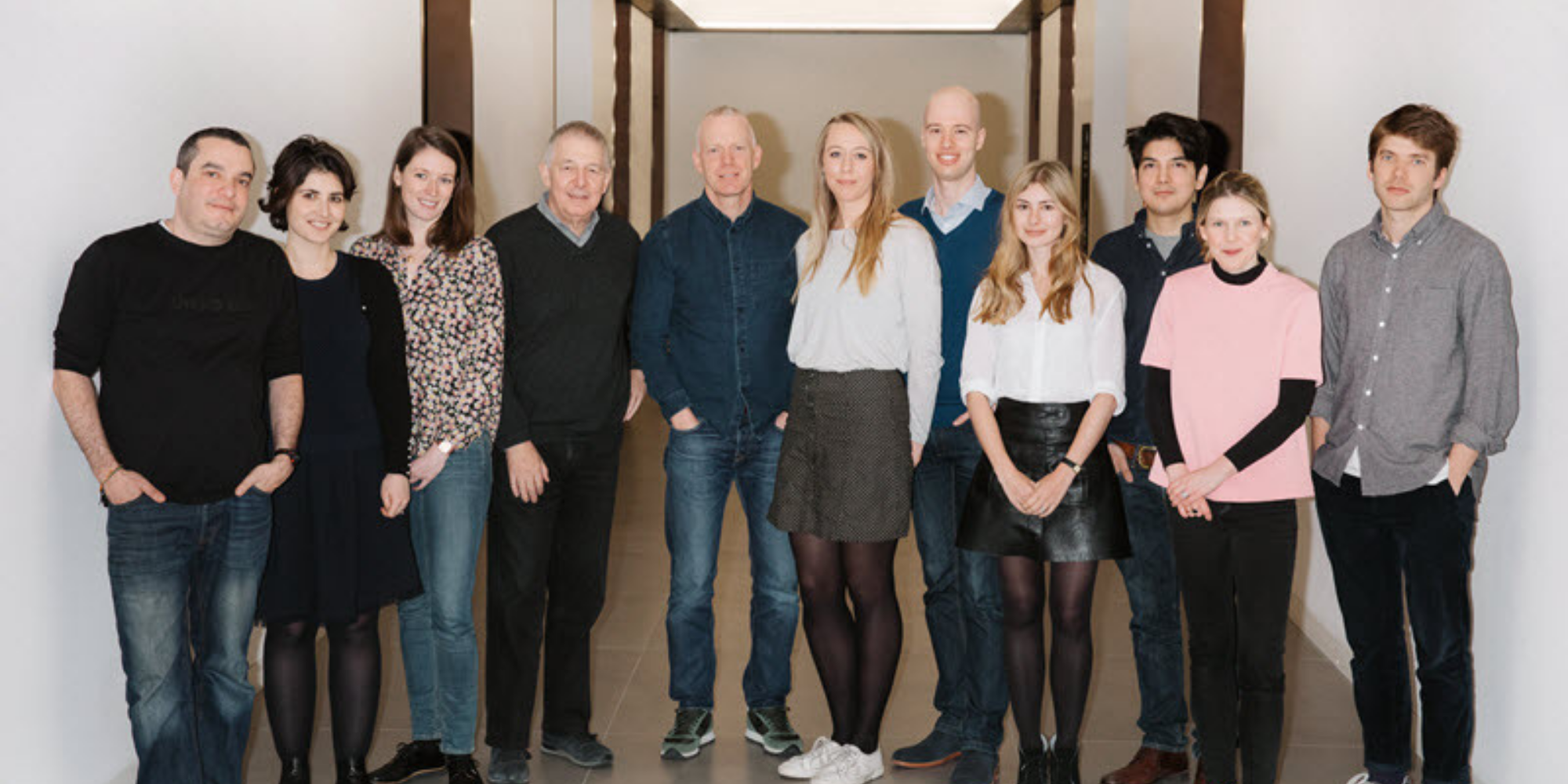 The LocalGlobe team
Remus Brett, general partner at LocalGlobe said: "The agriculture industry worldwide is crying out for disruption of the kind being created by Breedr. Not just for the sake of the farmers and their supply chains, but for the sake of the planet and consumers. There is huge potential for Ian and his team at Breedr to completely revolutionise how we think about livestock and meat consumption in a way that benefits everyone and the success of its recent fundraise and crowdfunding campaign is testament to just how impactful it has become."