Running a farm of the future — the high-tech approach to agriculture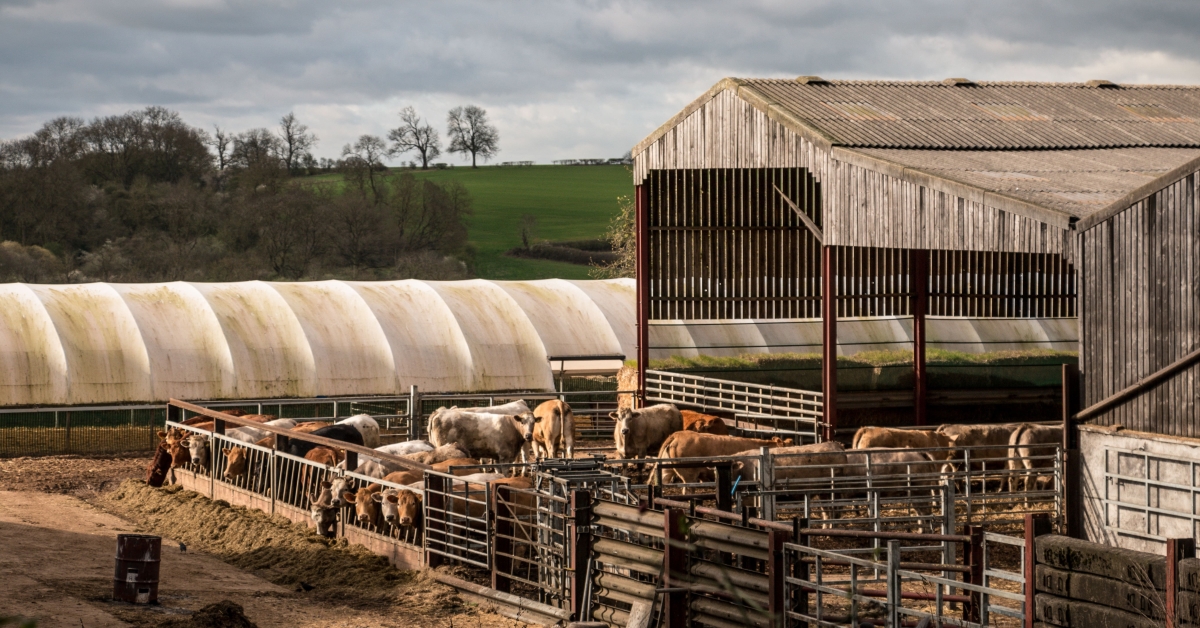 For centuries, running a farm has traditionally been labour intensive, manual work. Your farm may have been passed down from generation to generation, with your parent's view that 'this is the way it has always been done'.
You know as the world continues to develop, new challenges arise and digital transformation takes hold, the farming landscape is changing dramatically.
Today, you're entering a new era of modern agriculture. Robots can milk cows, selective breeding is commonplace and the trading of livestock has never been easier. Let's take a look at some more examples…
High-tech farming equipment that makes farms of the future feasible
Robotic milking systems
Automatic milking systems don't need a human operator and one of the main benefits is the data they gather. The robotic milking systems track if cows have been milked, how often they're milked and how much milk they produce, all of which is valuable information for managing your farm.
There are single stall and multi-stall options available, with one robot serving up to four milking stalls, milking on average three times a day. The result? Up to 15% higher production and your time can be spent elsewhere knowing this task is being taken care of.
Automatic feeding
Another traditionally time-intensive task that has benefitted from the introduction of technology is feeding. Automatic feeding systems have a level of precision that humans could only achieve if a lot of your time and effort were devoted to the task. Automatic feeders can be programmed to feed animals the right food, with the right ingredients, at the right amount to ensure the positive development of your livestock.
Farm management software
Traditionally, farm management has meant pen to paper. Today, the digital revolution has made things very different. Farm management software increases efficiency, streamlines information collection and storage, and saves you valuable time.
Popular software and apps cover everything from animal management, medicine distribution, farm maps, breeding tools, regulatory requirements and so much more. This saves you time and keeps all information in one central place, but it also leads to improving livestock health and wellbeing.
Digital trading
While traditional auction marts still have their place within agriculture; digital trading is becoming increasingly common. Like any buy and sell format, digital trading lets you list livestock online, where other farmers can purchase it. This gives the ability to select livestock from a wider geographic area, keeping the process simple and accessible any time, anywhere.
Pedometers
Pedometers (collars) are a cost and time effective way of monitoring different livestock movements and behaviours. Collars can be used for robotic milking access, heat detection to monitor livestock health and artificial insemination.
How are high-tech farming methods transforming agriculture?
One of the most obvious benefits of high-tech farming methods is efficiency. These methods can save you valuable time and money by introducing technology-driven equipment that removes human interaction and reduces human errors.
Although, there is another key benefit of modern, high-tech farming — sustainability.
Sustainability has become a hot topic in every industry across the globe. However, as you'll be aware, agriculture has particularly been put under pressure. Traditionally, some farming methods have come at the expense of the environment with deforestation, loss of biodiversity and the overuse of agrochemicals.
Digital technologies alleviate this threat to the environment, partly because it takes the guesswork out of farming. Decisions are based on data; robots can reduce human error and you can spend time on other important tasks such as animal welfare.
Looking to find out more about profitable farming?
Then Breedr is the place to go. Our profitability resources have everything you need to know about regenerative farming and high-tech farming techniques to net-zero and livestock biometrics. Click the link below to learn more.