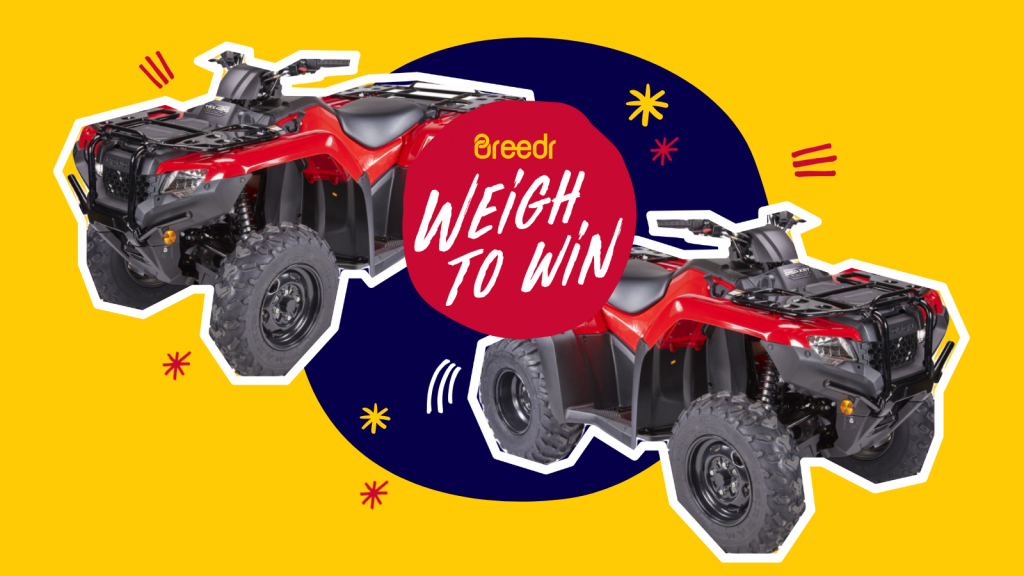 We're nearing the end of our Weigh to Win competition, and what a competition it's been this year!
So many of our farmers have been out there weighing cattle using the free Breedr app for a chance to win a Honda quad bike!
So we thought we'd have a chat with some of our 2022 leaderboard leaders, to see what they thought about weighing with Breedr, and what the secret to their success is…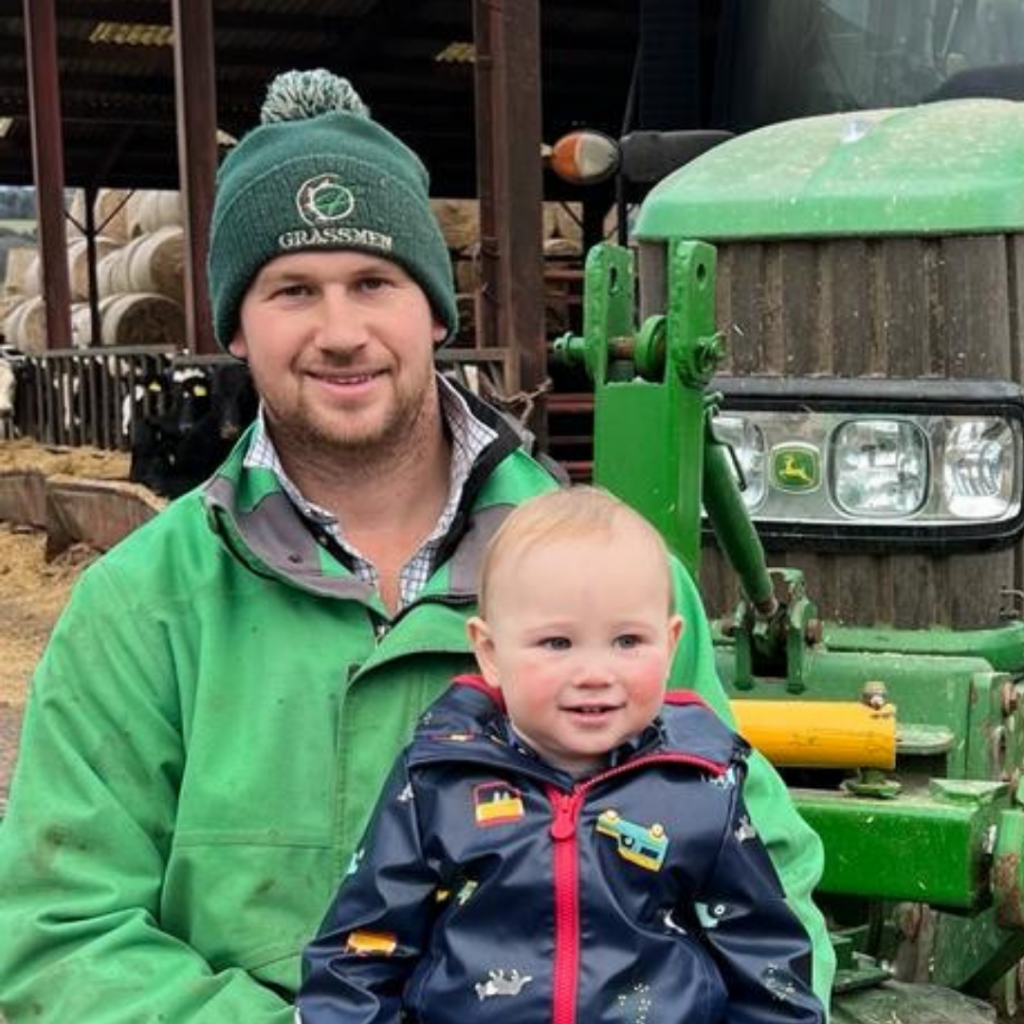 Rob, Herefordshire
We had been with a different company before Breedr but their software wasn't up to it, Breedr looked very simple and easy to use.
In addition to weighing I use all the on movements and off movements and the medicines.
I would recommend it to a friend, I would say it's easy to use and you can see everything at your fingertips.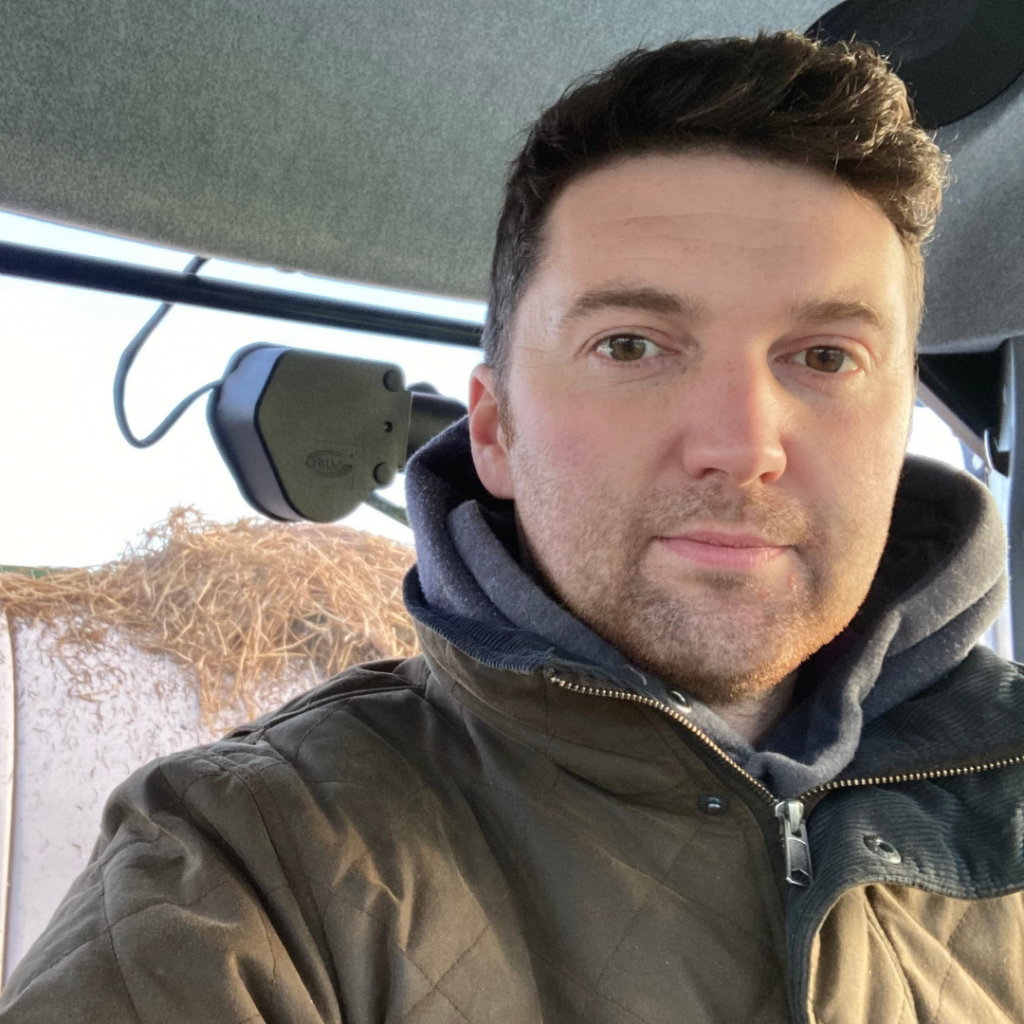 Will, Cumbria
Before Breedr we didn't really weigh, we did a few, but I wasn't writing much down and it was mainly by eye and the look.
Since using Breedr, the cattle are doing far better, it's given me consistency and I've got more confidence in what I'm doing.
Breedr has definitely made me more accurate and it has saved time. I do a lot of selling cattle privately so I can put it into my phone and don't have to go through paper – it's more efficient.
I would recommend it – we've come to a stage in farming where we need to be more accurate and precise – and that's what it does.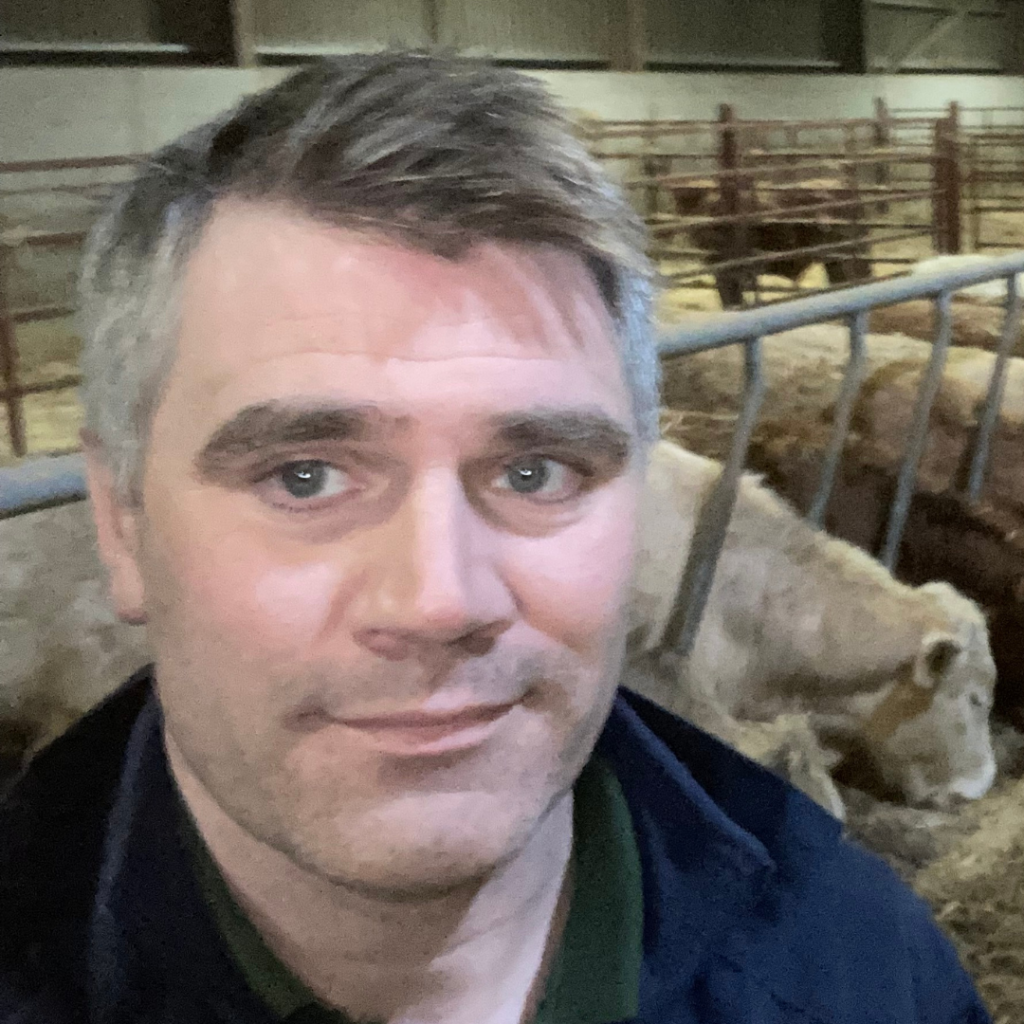 Neil, Banffshire
We just started weighing last year, decided to do it for efficiency, and also to reduce the carbon footprint and try and do things a bit better.
We've sold the cattle earlier because we found they were up to their weight already.
It's definitely saved time. It's dead easy to put in the weights and visual ID numbers at the same time.
I would definitely recommend Breedr.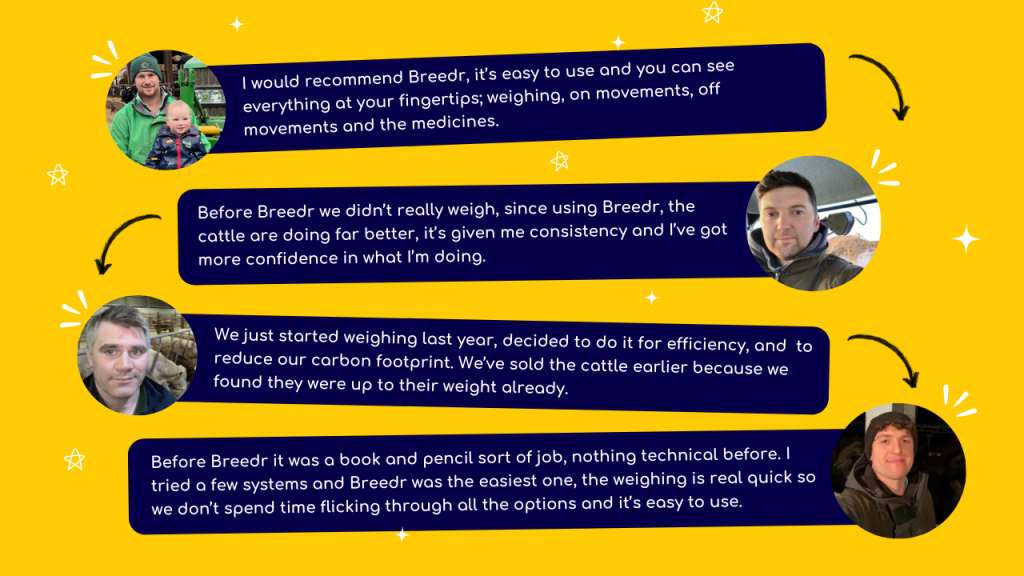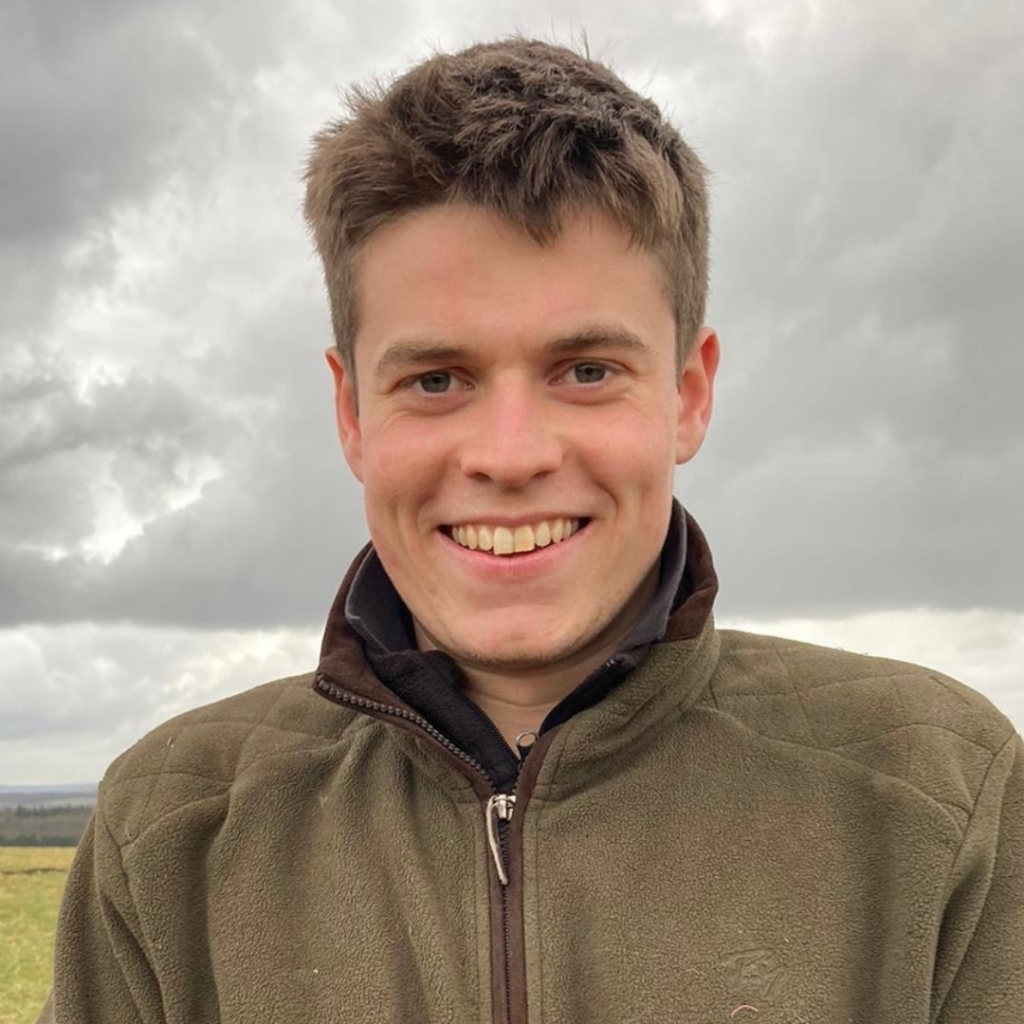 Robert, West Yorkshire
I'm a new entrant farmer, this is the first time I've ever had cattle. I wanted to hit the ground running and start off on the right foot which is why I chose Breedr. It's better than working my way through pieces of paper, writing something down, and then losing it.
I would recommend Breedr to anyone, certainly for recording purposes – you've always got your phone on you, it's so easy to log information and anyone on farm can access it, and it's traceable right through even to the other farm – so the animal carries its history with it and it all helps with the traceability of food.
For me, weighing your cattle is really important because you could be feeding surplus amounts of concentrate and not even know and then you're wasting money. If you're not weighing you're not knowing.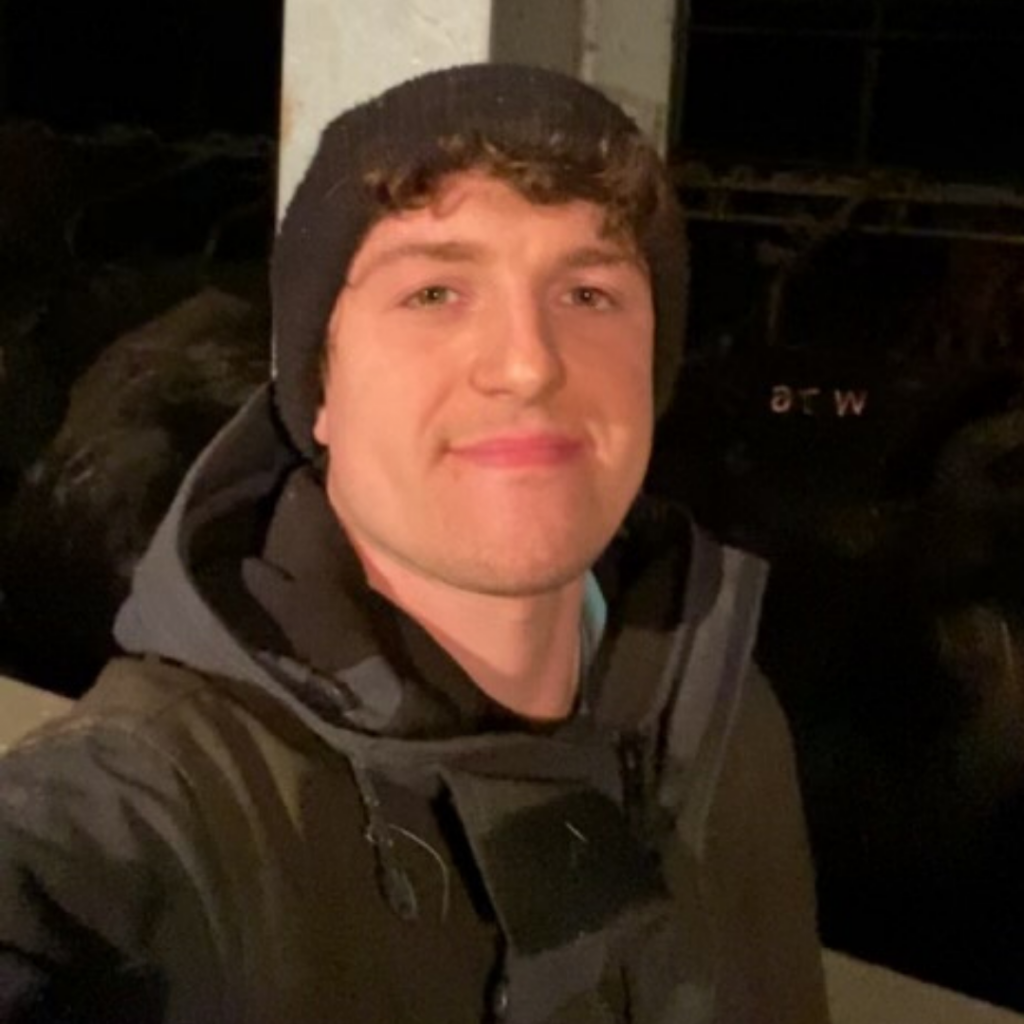 Alex, Powys
Before Breedr it was a book and pencil sort of job, nothing technical before.
I tried a few systems and Breedr was the easiest one, the weighing is real quick so we don't spend time flicking through all the options and it's easy to use.
You can see what's happening because it gives you the DLWG as you weigh them, just weighing doesn't do much unless you're looking at the data and using it and shows the underperformers which is good.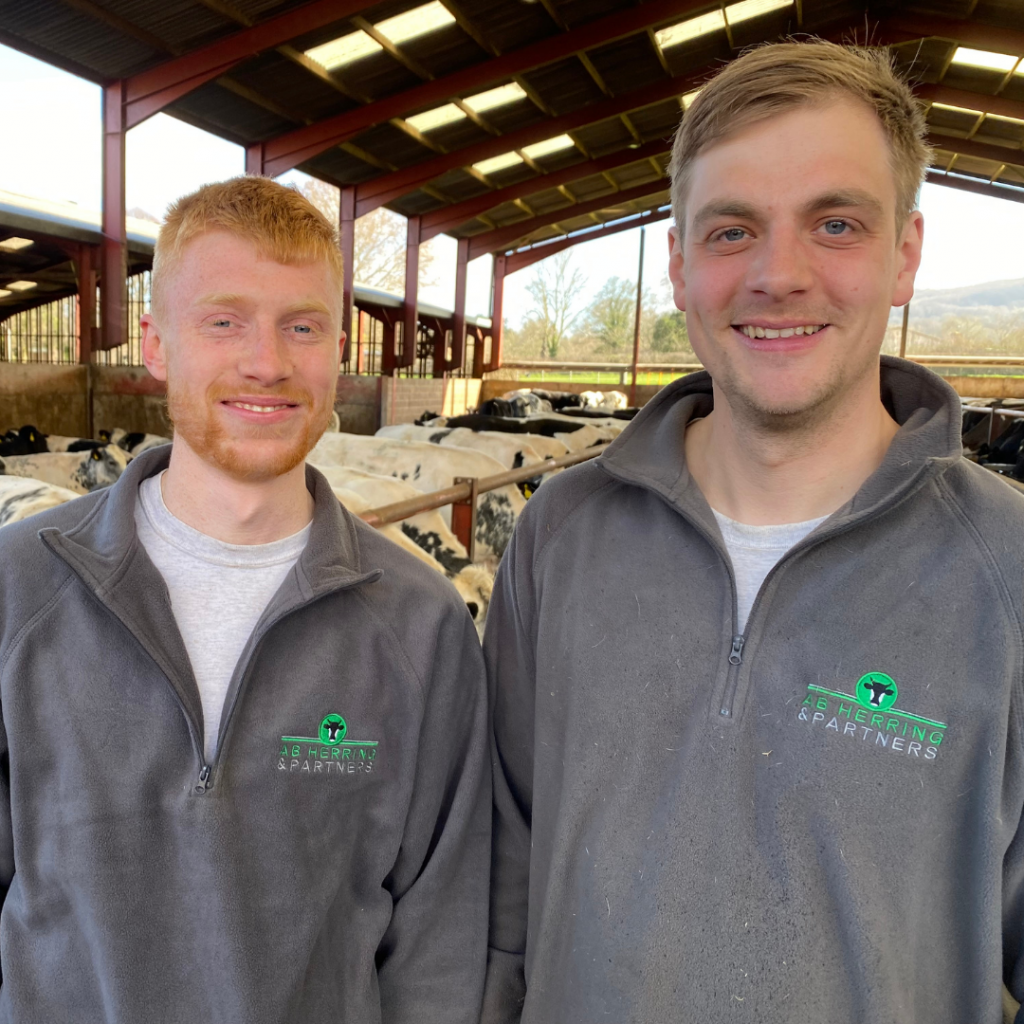 Tom & George, Gloucestershire
The best thing I like about it is that I love the trading part, I like seeing previous information of cattle before we buy, as a general thing straight away you are uploading your weights you can see progress, graphs and everything, it's all on your phone in your pocket in the yard – it's just the ease of it.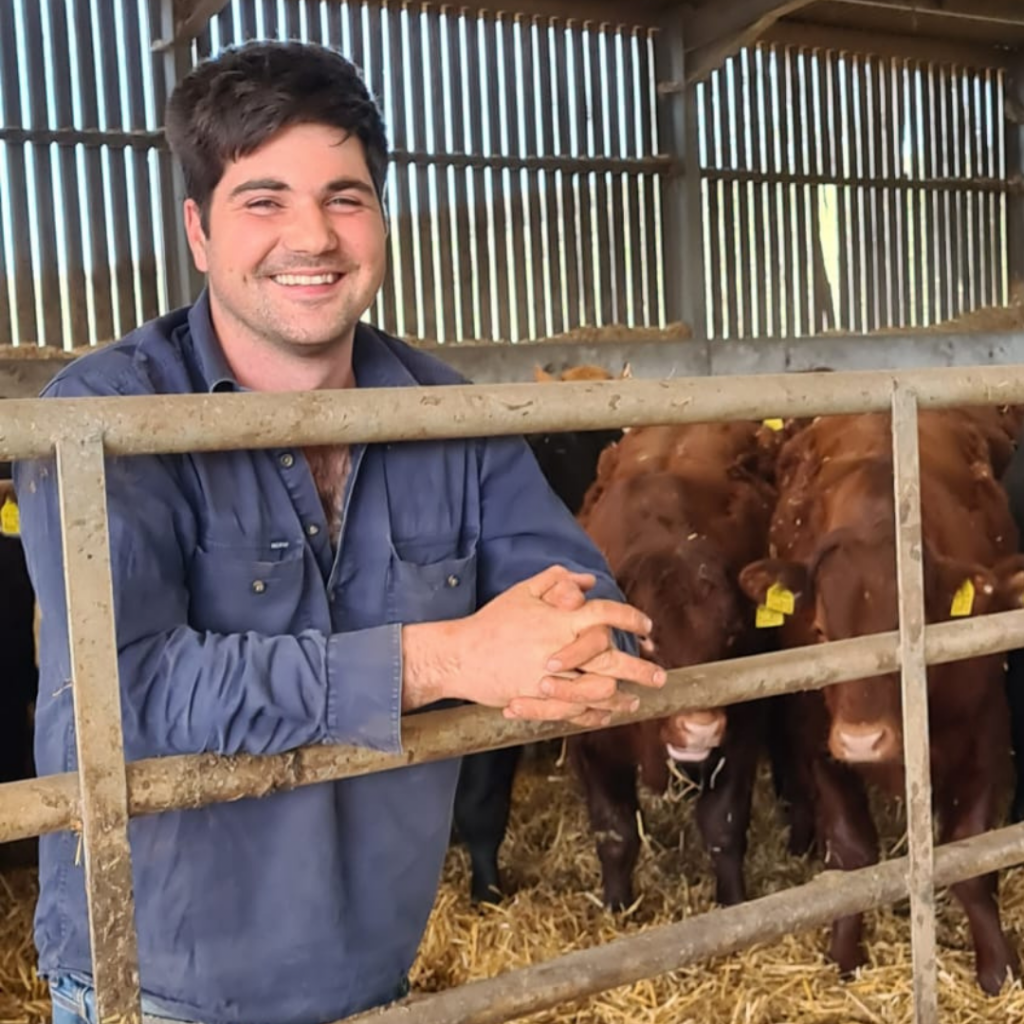 Max, Devon
We did weigh before using Breedr but it gives me a lot more information about previous weights and how long the animal has been there while I am weighing, there's a lot more information.
I would definitely recommend it – it's really good for knowing what your cattle are weighing – you learn a lot more information about your animals, I do like the fact that I can walk down through the shed any time of day and type the animal number in my phone and see what weight it is is, how old it is, it's really convenient and my stockman has it as well, it can be on any computer and we can all access it and that's great – you can access it from anywhere.