How cow manager apps are changing the face of farming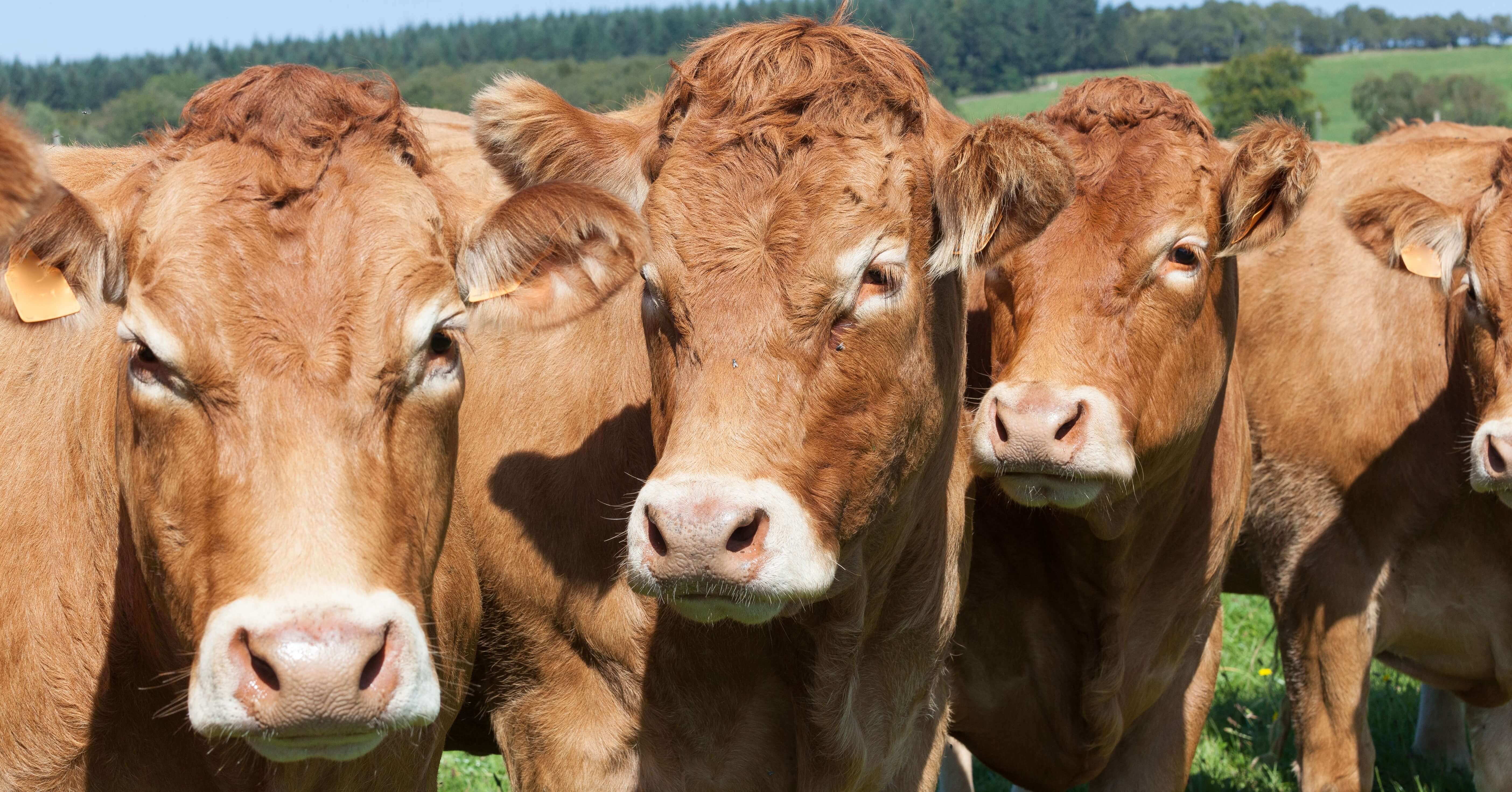 Cow manager apps – you might have heard of them, you could be an advocate or maybe you're unaware of the possibilities they hold for you and your farm.
In this article, we'll take you through cow manager apps, their functionalities and the benefits they can offer and introduce you to the Breedr app.
What are cow manager apps?

Everything you can do with a cow manager app

The benefits of cattle management software

Here's what our customers have to say about us

Want to experience it for yourself?
What are cow manager apps?
Cow manager apps are a great example of how technology and farming can work together to improve your business and daily life.
Cattle management software aims to streamline your farm, logging all the essential information in one place rather than scattered in different locations for you to trawl through.
Many apps cover everything from herd performance and comparing prices to medicine distribution and weight management.
We're Breedr, the home of the world's leading individual animal app for cattle and sheep. Our app offers everything you need for managing your livestock, farm and finances from the palm of your hand. Want to learn more about how you can benefit from using a cow management app? Keep reading.
Everything you can do with a cow manager app
Although a big part of our farm management software focuses on cattle, we cater for sheep farmers and general farm management too. Here's a rundown of the benefits you could access through Breedr.
Quick weighing
Make weighing your livestock stress-free and easy with our Crush Mode. Simply connect Breedr to your weigh scales and EID readers via Bluetooth, then the data will go straight into your app.
You'll then be able to analyse the data, access individual growth rates, determine the current market value, time on-farm and withdrawal status for each animal. Weigh a sheep in as little as two seconds and a cow in 10, speeding up the process and saving you valuable time.
Virtual medicine cabinet
Make time-consuming medical paperwork a thing of the past with our app — it's never been easier to keep on top of your medical records. Simply scan the QR code on your medicine bottles, log treatments and update your animal records, cabinet levels and Farm Assurance reports.
What's more, you can use the collated data to your advantage. It'll be much easier to analyse your medicine usage and identify any opportunities or areas for improvement.
Breeding tools
Of course, when it comes to your livestock, breeding is a big deal. We get that, which is why we have a host of capabilities to help you along the way.
Log a birth in seconds, even without an internet connection - You can assign it to the correct dam/sire and submit all future movements.
Discover your breeding values - Optimise and improve your genetics by analysing your actual breeding values.
Accelerate herd and flock fertility and output - Use our tools to track your service period and growth rates better.
Compare your herd to national benchmarks - Easily compare your farm against national Breedr farms, AHDB guidelines and local farms to understand how you're performing.
More than just livestock management
The possibilities don't end there. There's so much more to the Breedr app than livestock management. Map your farm, track your grazing, move groups, maintain compliance, buy and sell livestock, and access cashflow services.
The benefits of cattle management software
So, what does this all mean? What benefits are you likely to experience from using a farm management app?
Increased efficiency - Less time spent on paperwork, more time on the task at hand. With Breedr, you can save over 200 hours a year.
Enhanced productivity - Get time-consuming tasks such as weighing done in a fraction of the time. Breedr will help you finish cattle five months earlier.
Improved safety - Know the exact weight of your animals. Keep track and act on any conditions or diseases. Keep your medicine cabinet up to date and distribute the proper treatment to the right animals.
Greater sustainability - More efficient use of resources, streamlined ways of working and a greater awareness of your farm's environmental impact. You can reduce your carbon output by up to 28% with Breedr.
Stay compliant - Take the stress away from compliance and regulatory tasks, knowing it's paper-free and accurate.
Knowledge and data for success - Analyse and report on your data, allowing you to identify any areas of importance and opportunities to improve.
Your farm in your pocket - It saves you time and makes your life easier.
Here's what our customers have to say about us
"I'd recommend Breedr to anyone. I'm making better decisions, my growth rates are getting stronger all the time and it's just so easy to use." - Tom Addison, Breedr customer
"Breedr's revolutionised our farm; the team love it and we're improving our margins every month." - Dylan Jones, Breedr customer
"I'm making £80 extra profit on every calf by using Breedr's sire report to select the best performing bulls." - Gary Spence, Breedr customer
"I'm finishing four months faster with fewer inputs with Breedr, the app is saving us thousands of pounds." - Lois Black, Breedr customer
"I can calculate growth rates, see the date they'll be ready to sell and easily spot underperformance; it's brilliant!" - Tom Addison, Breedr customer
Want to experience it for yourself?
Start your Breedr journey today and see the opportunities you could unlock for you and your farm.